Ireland supports Tusk's proposal to accept the extension of Brexit requested by Johnson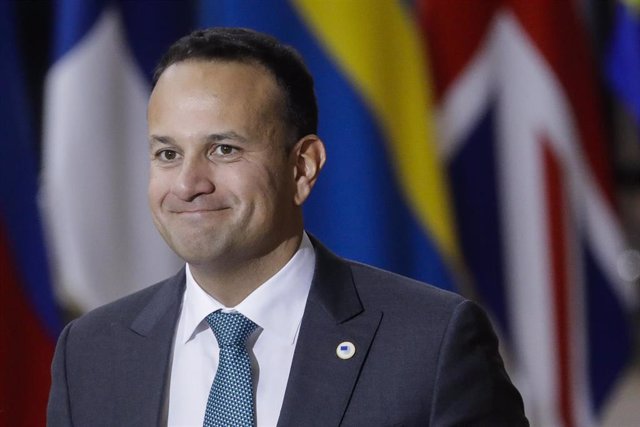 Leo Varadkar, Prime Minister of Ireland – Thierry Roge / BELGA / dpa
The European Chamber sees "advisable" to grant London this new delay
BRUSSELS, Oct. 23 (EUROPE PRESS) –
The Prime Minister of Ireland, Leo Varadkar, has given his approval this Wednesday to the proposal of the President of the European Council, Donald Tusk, to grant the United Kingdom a new extension to delay Brexit until January 31, as requested by letter the British prime minister, Boris Johnson, by not obtaining the immediate support of the Commons for the agreement and blocking its ratification process.
Varadkar and Tusk have talked on the phone this Wednesday, as reported from the office of the Irish president, in the framework of the round of contacts that the president of the Council has launched to hear the opinion of the capitals.
Tusk proposes to activate the extension of January 31 that London requested last Saturday, but with the necessary flexibility so that the divorce can get ahead of that date if Johnson finally gets the necessary support in the British Parliament to ratify the exit agreement.
If the Heads of State and Government of the Twenty-seven agree with the solution proposed by Tusk, the decision would be taken by written procedure in the next few hours or days, which would prevent the leaders from having to meet extraordinarily in a new Summit in Brussels.
Thus, Varadkar has "confirmed his support" to Tusk, while stressing that "it will still be possible for the United Kingdom to withdraw before January 31, 2020 if the Withdrawal Treaty is ratified before that date."
While the president of the Council continues his consultations with the leaders, the ambassadors of the member states to the EU will also discuss this matter at a meeting scheduled for Wednesday afternoon in Brussels.
Meanwhile, the European Parliament has also expressed support for Tusk's initiative through the president of the institution, the Italian socialist David Sassoli, who in a statement has said that it is "advisable" to anticipate this new delay.
"This extension will allow the United Kingdom to clarify its position and the European Parliament to exercise its function," said Sassoli, referring to the fact that the European Parliament will be the last institution to formally rule on the Brexit agreement, since it will not vote on its ratification while not approved by Westminster.