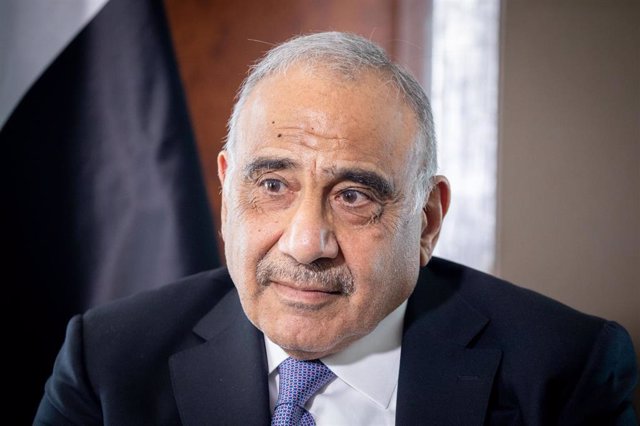 The acting Prime Minister of Iraq, Adel Abdel Mahdi – Kay Nietfeld / dpa – Archive
BAGHDAD, 6 Jan. (DPA / EP) –
The acting Prime Minister of Iraq, Adel Abdul Mahdi, said Monday that the presence of US forces in the country depends exclusively on the authority of the Government of Baghdad and has warned once again that it will not allow the country to become the scene of a conflict between Washington and Tehran after the death of Iranian General Qasem Soleimani in a US attack in Baghdad.
Iraq's prime minister insists that the US military presence depends on its authority
"The presence of the United States in Iraq is an Iraqi decision, as is its withdrawal," the prime minister warned during a meeting with the Chinese ambassador to Iraq, Zhang Tao, a day after the country's parliament approved a motion demanding the expulsion of US military forces from Iraq.
"What suits the United States is a strong Iraqi government, not the opposite," said the acting prime minister before reiterating that his country "does not want to be part of any conflict, nor become a stage for two others settle accounts, "according to statements collected by the Iraqi news agency NINA.
On Monday, the spokesman for Prime Minister Abdulkarim Jalaf had confirmed "the start of preparations for the mechanism for the withdrawal of foreign forces from Iraqi territory."
Thus, he indicated that "the Iraqi Government has restricted the movements of the international coalition by land and air" and that these have been "prohibited", as the same agency had also collected.
"The Americans carried out unilateral operations without the knowledge of the General Command of the Armed Forces," he criticized in reference to the attack that killed Soleiman and the number two of the Shiite militias of the Popular Mobilization Forces, Abu Mahdi Al Muhandis, while maintaining that these bombings "are stupid that cannot be tolerated."