Iraqi Police disperses a new protest in the southern part of the country with tear gas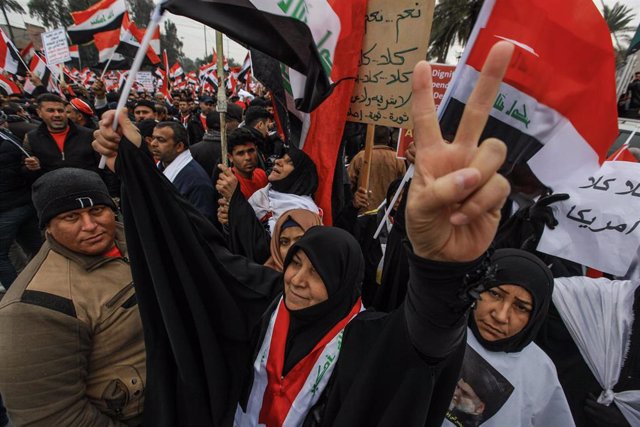 Protests in Iraq – Ameer Al Mohammedaw / dpa
BAGDAD, 26 Jan. (DPA / EP) –
The Iraqi Police have intervened again with tear gas to disperse the protesters gathered in the city of Nasiriyah, in the south of the country, in a new episode of the protests that have demanded political regeneration in the country for months.
On Saturday, at least three protesters died in this city due to clashes with security forces, while in the capital, Baghdad, at least 30 people have suffered symptoms of drowning from the gases used by the Police.
The south of Iraq, next to the capital, is the main epicenter of the demonstrations, in this case for claiming what its participants understand is a policy of exploitation of the Government of the country against the southern regions, rich in oil.
Despite the clashes, protesters still maintain control of the bridges and some access roads to the city, according to DPA agency witnesses.
To these confrontations is added a new protest in the holy Shiite city of Kerbala, where hundreds of university students have joined the protesters who have been staging for weeks not only against the Government, but against the prominent Shiite cleric Muqtada al Sadr, who they accuse of monopolizing the protests for their own benefit.
What happened this Sunday is another episode of the very serious crisis that is going through the country, where at least 500 people have died, mostly protesters at the hands of the security forces, during the marches against the government that began in early October, according to Human rights organizations.