Iraq protests cut entry to most of the country's food imports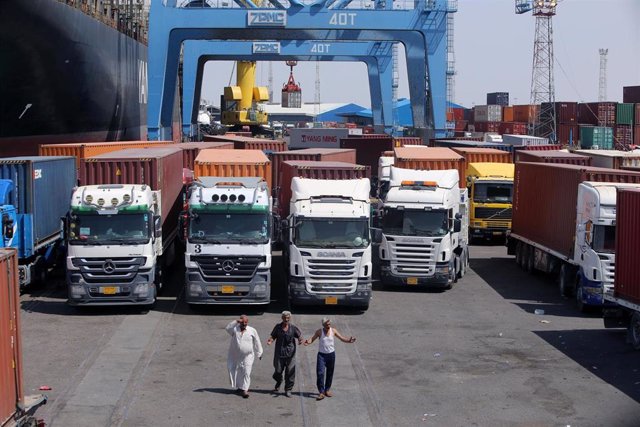 Port of Umm Kasar – REUTERS / ESSAM AL SUDANI – Archive
BASORA (IRAK), Nov 2 (Reuters / EP) –
Iraqi protesters have cut all access to the port of Umm Kasar on the southeast this Saturday, the point of entry of most food imports into the country, which has entered its fourth day of suspension of operations.
The attempts of the Police to undo the barricades with shots to the air and tear gas have failed. The clashes have left at least thirty injured.
Now, trucks are waiting to transport grain, vegetables, cooking oil and sugar, in front of tons of cement blocks and burnt tires. Several transit routes to the port remain closed.
If the port remains closed for the next few days, the country's economy will begin to seriously resent, the port authorities have warned, which have already begun negotiating with the protesters a partial resumption of operations.
For now, the transit of crude remains intact although there is already evidence of the presence of small groups that roam the site of Majnun (60 kilometers from Basra, in southern Iraq), although its operations are still ongoing.