Iran's protest over diplomatic route to Trump's "warmongering" statements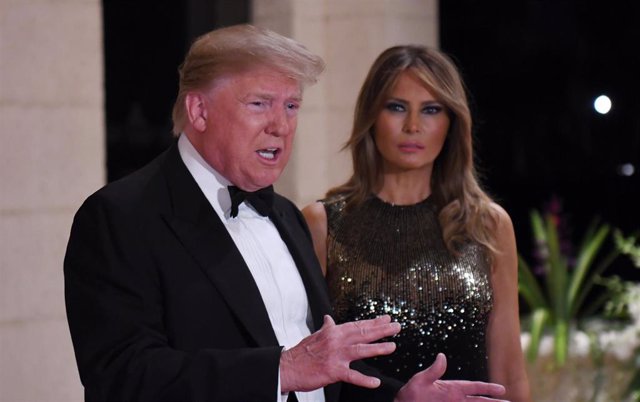 Donald Trump – Jim Rassol / Palm Beach Post via Z / DPA
MADRID, Jan. 1 (EUROPE PRESS) –
The Iranian government has presented a formal protest to the United States over the "warmongering" statements of US President Donald Trump in which he warned that Tehran "will pay a heavy price" in case protests against the US Embassy in Iraq are over With dead.
Specifically, the Iranian Foreign Ministry has summoned the Swiss business manager in Iran, Washington's diplomatic representative in Iran, as diplomatic relations between the two countries are broken.
The head of the Iranian Foreign Ministry for US affairs, Mohsen Baharvand, "has presented a strong protest against warmongering statements contrary to the United Nations Charter made on US charges."
"The US Army has killed at least 25 people in Iraq and has hurt many others. Naturally, the Iraqi people will show their reaction to a country that has occupied their land and killed their youth," said Baharvand, according to the Iranian news agency ISNA.
"The Americans have also bombed two places in Syria simultaneously, which shows that their goals are different," he said.
In addition, he has called on the United States to "put aside the game of the guilty party and stop accusing other countries for no reason." Iran has stressed that it is not "warmongering," but has warned that it will defend itself "with all its power" against any threat.
On Tuesday, Trump posted on Twitter that Iran "will pay a heavy price" if victims occur at any facility in the United States in reference to the protests in Baghdad against US bombing.
Trump himself clarified on Wednesday that he does not foresee any war with Iran. "I don't think it's a good idea for Iran … I don't see anything similar happening," Trump said to press questions.
At least 31 members of Kataib Hezbollah died Sunday in US fighter bombing on five group targets in Iraq and Syria. Kataib Hezbollah is part of the Popular Mobilization Forces (FMP), a pro-Iranian paramilitary coalition serving the Iraqi Government.
The attack has caused the condemnation by the Iraqi authorities, who have warned that they will review their relations with the United States, and massive popular mobilizations that have resulted in incidents surrounding the US Embassy in Baghdad.