Iran warns the US of "a new Vietnam" if it does not take its troops out of the region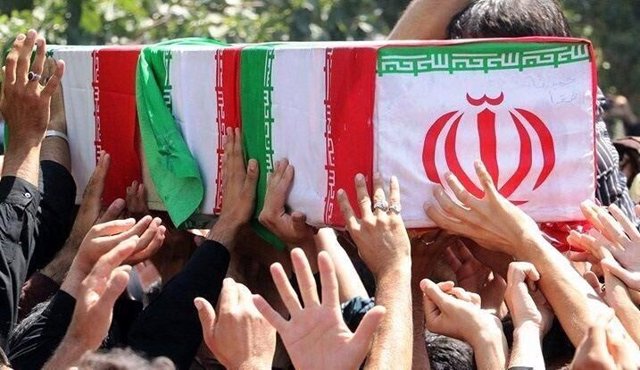 Qasem Soleimani coffin – IRNA
MADRID, Jan. 5 (EUROPE PRESS) –
Ali Akbar Velayati, an advisor to the Iranian supreme leader, Ayatollah Ali Jamenei, warned the United States this Sunday that he will face "a new Vietnam" if he does not withdraw his forces from the Middle East region.
Velayati has also stressed that General Qasem Soleimani, who died Friday in a US bombing in Baghdad, was the "axis of resistance" in Yemen, Iraq and Syria and has attributed the liberation of Baghdad from the Islamic State and Damascus of the groups Salafists "He had a very close relationship with the Russian president," he said.
In addition, he has described as "stupid" the decision of the United States to attack him. "The Americans made a stupid decision and killed him. They must leave the region," he said.
Also the head of the Iranian Army, General Abdolrahim Musavi has referred to the warnings of Donald Trump in which he announced attacks on 52 Iranian targets if Tehran attacks US interests in the area in retaliation for the murder of Soleimani. Musavi believes that it is "very unlikely" that the United States "dares" to a direct confrontation with Iran.
One of Jamenei's military advisers, General Hosein Dehqan, has clarified this Sunday in statements to CNN that any response "will be military and against military locations" · "Our leaders have officially announced that we have never sought a war and will not seek it ", he has indicated.
The spokesman for the Iranian Foreign Ministry, Abbas Musavi, also appeared on Sunday, explaining that a decision will be made tonight on the process of untying Iran from the nuclear agreement and has warned that Soleiman's death has affected this decision.
The Comprehensive Joint Action Plan (PIAC), signed in July 2015 between Iran and the one known as the 5 + 1 Group – integrated by the United States, Russia, China, France, the United Kingdom and Germany – stipulated a series of restrictions to the Iranian nuclear program in exchange for which the Islamic Republic would reintegrate into international markets thanks to the lifting of the sanctions that weighed on it at that time.
The agreement suffered a serious setback a year ago with the withdrawal of the United States and since then Iran is calling on the other signatories, mainly the EU, to compensate for the sanctions imposed by Washington. To date, Iran has completed four phases of this progressive decoupling.