Iran rules out that the agreement between the government and the separatists resolves the conflict in Yemen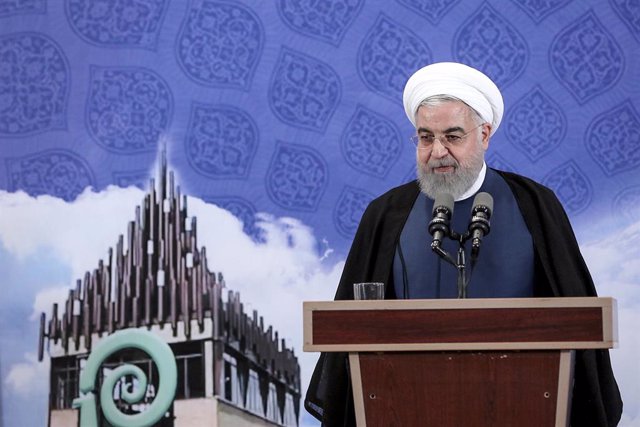 The President of Iran, Hasá Rohani – Arman / Iranian Presidency / dpa
MADRID, Nov. 6 (EUROPE PRESS) –
Iran has downplayed the agreement signed Tuesday between the Government of Yemen and the southern separatists, sponsored by its arch-enemy Saudi Arabia, underlining that it will not help resolve the conflict in which the country has been immersed for more than four years.
"The signing of such documents will in no way help resolve Yemen's problems," Iran's Foreign Ministry spokesman Abbas Musavi said Wednesday, referring to the agreement signed between Abdo Rabbu Mansur Hadi's government and the Council of Transition of the South (CTS) in Riyadh.
According to the Iranian spokesman, "it will contribute to the stabilization of the occupation of southern Yemen by Saudi Arabia and its allies, directly or through its delegated forces."
Saudi Crown Prince Mohamed Bin Salman said after the signing of the agreement – which seeks to resolve the dispute between the government and the separatists, allies in the fight against Iranian-backed Huthi rebels – that it was a step towards a political solution of the conflict
"The Yemenis have always resisted against the occupiers and will never allow their enemies to put southern Yemen under the control and occupation of foreign forces," said the spokesman for the Iranian Foreign Ministry, according to the Mehr news agency.
Musavi has argued that if the Saudis really want to help resolve the conflict in Yemen, then they should stop signing agreements with unauthorized groups, referring to the separatists. Instead, the spokesman added, they should accept the proposal made by the Huthis.
The insurgent group backed by Tehran proposed last September to suspend all its missile and drone attacks against Saudi territory if the military coalition led by Riyadh stops bombing in Yemen.