Iran repudiates the last round of sanctions imposed by the United States as an attack on its citizens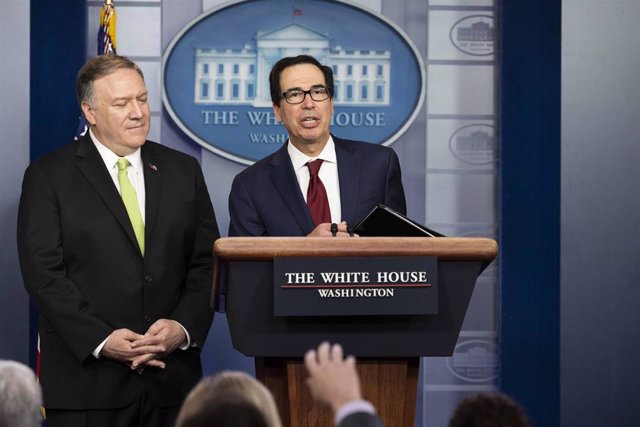 US Treasury Secretary Steven Mnuchin – Michael Brochstein
MADRID, 12 Jan. –
The Iranian government has strongly condemned this Sunday the new round of sanctions imposed by the United States against any person that operates or carries out transactions with sectors of the Iranian economy, such as construction, mining, manufacturing and textiles, in the broadest framework of restrictions on the Islamic Republic since Washington left the nuclear agreement in 2018.
"Unfortunately, Americans have adopted unilateral, illegal and unsuccessful conduct, and are determined to continue it," said Foreign Ministry spokesman Abas Musavi, in a statement collected by the official Russian news agency RIA Novosti.
For Musavi, the new sanctions suppose, once again, the "flagrant violation of UN Security Council resolution 2231 and the (US) Government's commitments to international law", and only pursue "spoiling the business of a large number of Iranians and strip them of their fundamental economic rights. "
The sanctions were announced last Friday by US Treasury Secretary Steven Mnuchin and affect 17 Iranian companies in the metal sector, three Chinese companies related to them and eight senior Iranian government officials involved in the attack on a used military base by US forces in Iraq.