Iran denounces US interference to make the country "a second Syria"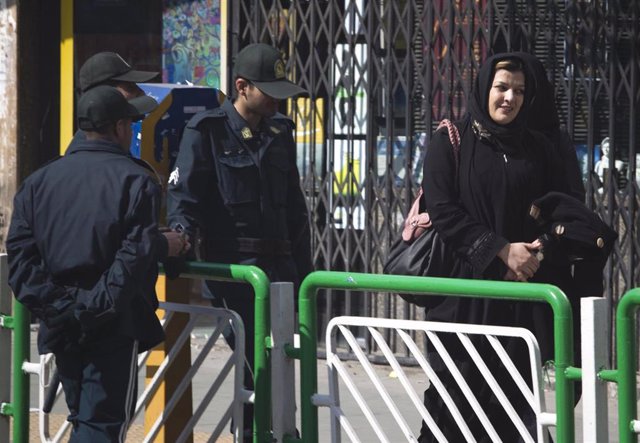 Police in Tehran – REUTERS / MORTEZA NIKOUBAZL – Archive
MADRID, Dec. 29 (EUROPE PRESS) –
The head of the Civil Defense Organization of Iran, General Gholamreza Yalali, has criticized the "enemies of the Islamic Revolution" and the interference of the United States for the November riots that sought to make Iran "a second Syria" . The riots would have claimed 1,500 lives, according to unofficial Iranian sources.
"In the incidents of November the enemies of the Revolution, supported by the United States, joined with all their media capacity and in social networks and four active cyber centers launched activities against Iran in the communicational field," said Yalali, according to the Iranian news agency Fars.
However, "the vigilant Iranian people immediately separated themselves from the rioters and understood that the enemies wanted to turn Iran into a second Syria with a fully organized project to promote unrest and chaos."
In particular, it has denounced the information distributed from abroad on social networks. "The enemies were waiting for an opportunity to promote their plan and the rise in the price of gasoline was the pretext," he stressed.
The rise in gasoline was met with protests in many of the country's cities, but authorities point to "thugs" linked to exiles and powers such as the United States, Israel or Saudi Arabia.