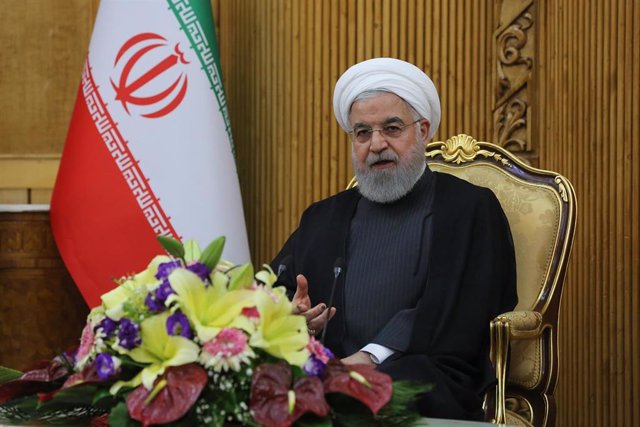 Hasán Rohani – PRESIDENCY OF IRAN – Archive
MADRID, Feb. 20 (EUROPE PRESS) –
The Government of Iran has announced on Thursday the creation of a special team to deal with the new coronavirus, a day after Tehran confirmed the first two deaths from the virus in the country.
The spokesman of the Executive, Ali Rabiei, has indicated that the team has been formed by order of the president, Hasan Rohani, and has stressed that the authorities "will take all necessary measures" to address the situation.
Thus, he has complained to the population in a message published in his account on the social network Twitter that they follow the recommendations published by the Ministry of Health to reduce the risk of contracting the disease.
For his part, the Deputy Minister of Health, Qasem Yanbabei, made a visit this Thursday to the city of Qom, where the two patients died, to oversee the preparations that are underway.
China has confirmed on Thursday that those killed by the new coronavirus originated in the city of Wuhan have reached 2,118, while those affected are at 74,576.
Although the epicenter of the coronavirus is in Wuhan and most cases are registered in China, cases have been detected in other countries in Southeast Asia, Europe and America. The World Health Organization (WHO) declared the international health emergency at the end of January and has asked the international community to redouble its efforts.