Ir á n tells the EU that by giving in to Trump's demands in the nuclear agreement "just feed him his appetite"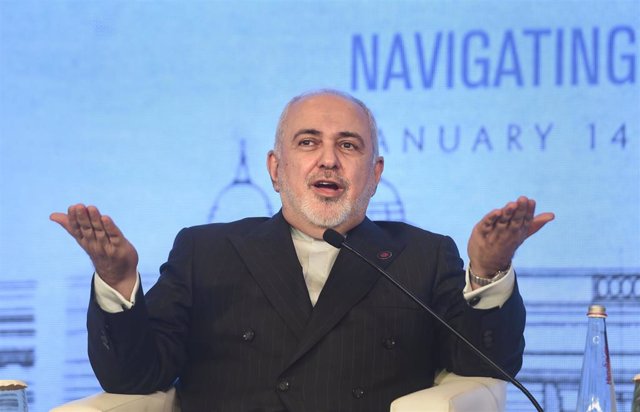 Iran's Foreign Minister Mohamad Yavad Zarif – Shahbaz Khan / PTI / dpa
MADRID, Jan. 22 (EUROPE PRESS) –
Iran's Foreign Minister, Mohamad Yavad Zarif, has recommended this Wednesday to the European Union (EU) that he "exercises his sovereignty" and stressed that his decision to yield to the demands of the president of the United States, Donald Trump, on the nuclear agreement "only fed his appetite".
"I am sorry to say that I have already told you: When the three European countries – referring to Germany, France and the United Kingdom – sold last week the remains of the nuclear agreement to avoid Trump's tariffs, I warned that they only fed their appetite ", has said.
"After selling its integrity and losing any moral and legal basis, another threat of tariffs arrives. The EU would do better to exercise its sovereignty," he said, in a message posted on his account on the social network Twitter.
Zarif's words have come after Trump has threatened to impose "very high tariffs" on European car imports if the EU does not accept a trade agreement with the US country.
Zarif also referred to the threat made last week by Trump to the EU with imposing tariffs on cars in case they did not activate the dispute resolution mechanism of the 2015 nuclear agreement.
Official European sources cited by the American newspaper 'The Washington Post' confirmed that the threat came days before Germany, France and the United Kingdom resorted to this mechanism, without clarifying whether the warning influenced the decision.
The governments of Germany, France and the United Kingdom, signatories of the agreement, decided on January 14 to bring Iran to the aforementioned mechanism for the alleged breach of the commitments acquired, which could ultimately result in the reimposition of sanctions.
In response, Iranian President Hasan Rohani suggested that the European military present in the Middle East could be in danger after the decision, described by Zarif as a "strategic error."