Ir á n prevents access to the Natanz plant to an IAEA inspector for carrying "suspicious material"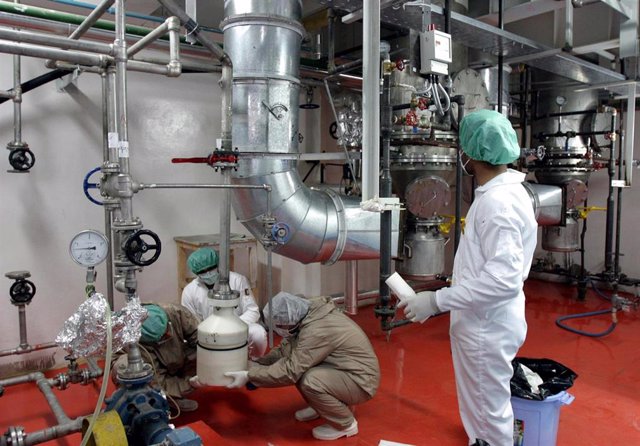 Natanz nuclear plant in Iran – STR NEW / REUTERS – Archive
MADRID, Nov. 6 (EUROPE PRESS) –
The Iranian authorities have prevented this Wednesday that an inspector of the International Atomic Energy Agency (IAEA) enter the facilities of the Natanz nuclear power plant because it allegedly carried a "suspicious material."
The Organization for Atomic Energy of Iran (OEAI) has indicated in a brief statement that "the inspector's equipment activated an alarm signal" at the access control point, according to the Iranian news agency FARS.
Thus, he added that the authorities prevented access to the nuclear power plant to the inspector and inspected the material it carried, after which they proceeded to report what happened to the IAEA.
"Iran has requested the cooperation of the agency to continue its investigations," he said, before adding that the investigations "are still underway."
Diplomatic sources aware of the incident had denounced hours before the Iranian authorities had briefly detained the inspector and seized their travel documents, while describing what happened as harassment.
The incident will be discussed Thursday during a meeting to be held by the IAEA Board of Governors. "The agency wants to show how seriously this is taken. It is a potential harmful precedent," Western sources quoted by Reuters news agency said.
The incident has taken place at a time of tension, amid Iran's breach of some of its commitments to the nuclear agreement in 2015 due to the US withdrawal from the pact and the reimposition of its sanctions against Tehran.
The Iranian authorities have begun this Wednesday to inject gas into the centrifuges of the Fordow underground nuclear plant, something that has taken place in the presence of IAEA inspectors, according to the Iranian state television network.
Tehran has insisted at all times that these breaches are contemplated by the 2015 agreement in case some of the parties cease to maintain their commitments and stressed that they are "reversible" in case there is a response to their demands.
The 2015 nuclear pact establishes the withdrawal of sanctions against the Islamic Republic in exchange for a reduction in Tehran's atomic program.
Since the unilateral departure from the United States, Iran has called on the other signatory countries to focus their efforts on allowing trade with Iranian companies, especially crude oil exports, without being affected by US sanctions.