IOM alerts more than 110,000 "vulnerable" migrants on the route between the Horn of Africa and Yemen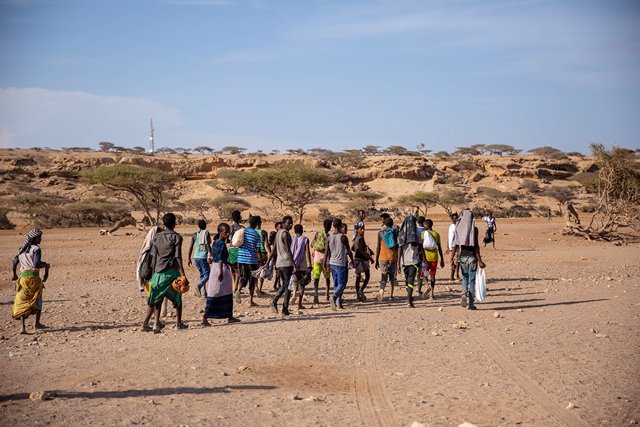 Migrant group in Djibouti – IOM – Archive
MADRID, Nov. 5 (EUROPE PRESS) –
Some 113,000 migrants are in transit or stranded somewhere along the route connecting Djibouti, Ethiopia and Somalia with Yemen, according to the International Organization for Migration (IOM), which has claimed 54 million dollars (48.5 million euros) to serve these especially "vulnerable" people.
The IOM regional director, Mohamed Abdiker, has assured that these migrants seek "a better life for themselves and their families", in many cases "unaware of the dangers" that the route entails and that they include extreme heat, risk being victims of trafficking or crossing the scene of conflict and violence.
"Covering the humanitarian needs of these people should be a priority of the international community," said Abdiker, whose organization recalled that the goal of most of these migrants is to reach some of the region's rich countries. Until October, only 32 percent of financial needs had been covered.
IOM estimates that some 160,000 migrants will have arrived in Yemen this year after crossing the sea from the Horn of Africa, of which 5 percent would be unaccompanied minors – according to data from the first half. It also expects that these twelve months will close with almost 130,000 returns from Saudi Arabia, another group to which the agency tries to provide assistance.