Steve Plain, 36, from Perth, completed the 'seven summits' challenge in 117 days, after scaling the 8,850m (29,035ft) summit of Everest, the world's tallest mountain, on Monday morning.
He climbed more than seven hours from the final camp, at the 8,000m (26,246ft) South Col, to claim the record, beating the previous quickest time, set last year by Polish climber Janusz Kochanski, by nine days.
Ishwari Paudel, an official of the Himalayan Guides hiking company that handled logistics for the climber, confirmed he received a phone call from Mount Everest base camp saying that Plain and two guides reached the peak at around 7am and were descending.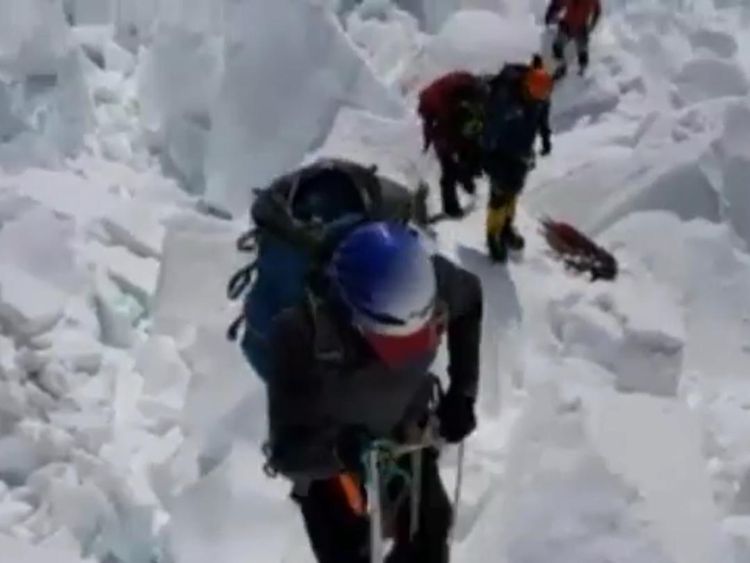 Injured surfer breaks seven summits record
"He has set the record of climbing Seven Summits in the shortest time of 117 days," he added.
Video was published on YouTube showing him on the last few steps and receiving an award.
Mr Plain climbed Mount Vinson in Antarctica on 16 January, following that with Mount Aconcagua in South America, Mount Kilimanjaro in Africa, Mount Carstensz Pyramid in Papua New Guinea (which covers Australia and Oceania), Mount Elbrus in Europe and Denali in North America.
His achievement is all the more remarkable given that he suffered a near fatal broken neck when a wave smashed him head-first onto the ocean floor in Western Australia in December 2014.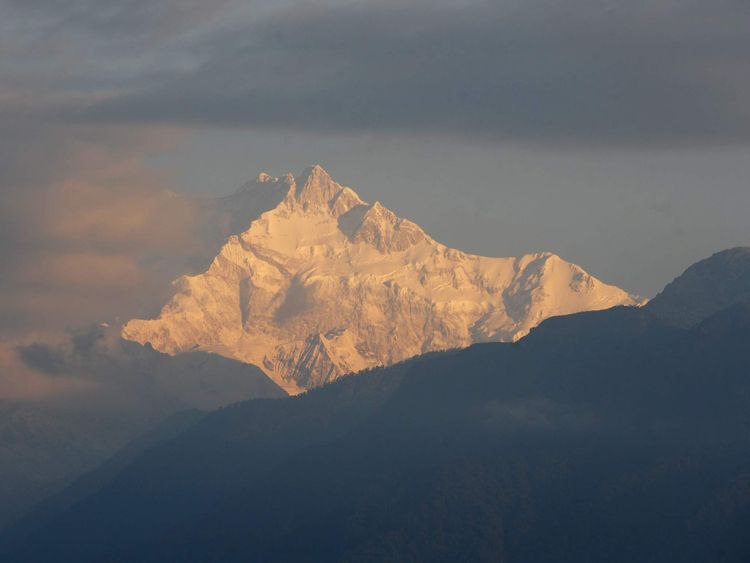 He was taken to hospital where he was diagnosed with multiple fractures to several vertebra as well as a contorted spinal cord, ruptured disc, dissected arterial artery and torn ligaments.
Doctors told him he was extremely lucky to be alive and may not walk again.
A 69-year-old Chinese double-amputee also scaled Mount Everest on Monday.
A government official at the base camp, Gyanendra Shrestha, said Xia Boyu was among more than 40 climbers who reached the summit.
The Chinese climber is not the first double-amputee on Everest, but he is the oldest.
The first was New Zealand climber Mark Inglis, who reached the summit in 2006 at the age of 59.