Increase to 16 the death toll from protests in India against the amendment to the citizenship law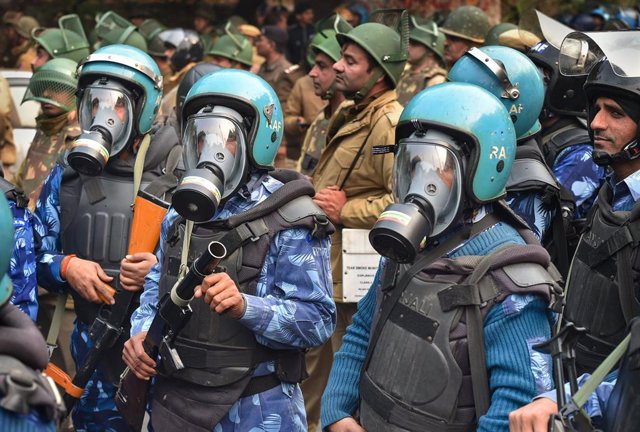 Protests in India – Kamal Kishore / PTI / dpa
NEW DELHI, Dec. 21 (Reuters / EP) –
At least 16 people have died in India since the beginning last week of protests against the amendment to the national citizenship law that grants sanctuary to religious minorities persecuted to the detriment, according to critics, of the country's Muslim population.
The state of Uttar Pradesh has recorded the highest number of deaths, nine, according to its Chief of Police, OP Singh, who has highlighted incidents of violence throughout the state on Friday, including fires, stoning and property damage.
One of the last dead is an eight-year-old boy who was crushed by the crowd when the police intervened to disperse her.
The demonstrations continue today in Patna, Kochi and Thiruvananthapuram, as reported by the NDTV news channel.
The Law on the Amendment of Citizenship states that migrants from Afghanistan, Bangladesh and Pakistan from religious minorities such as the Sikhs, Christians and Hindus who arrived in India before 2015 because they were persecuted in their countries of origin are entitled to Indian citizenship . For its critics, it is an attack on the country's secular constitution.