Impeachment calls after Italy president's 'treason'
Giuseppe Conte had been picked for the post as a compromise candidate of the two largest parties – the Eurosceptic 5-Star Movement and the right-wing League – following the election on 4 March.
It had resulted in a hung parliament and led to the 53-year-old lawyer being handed a mandate from pro-Europe president Sergio Mattarella, despite having no political experience.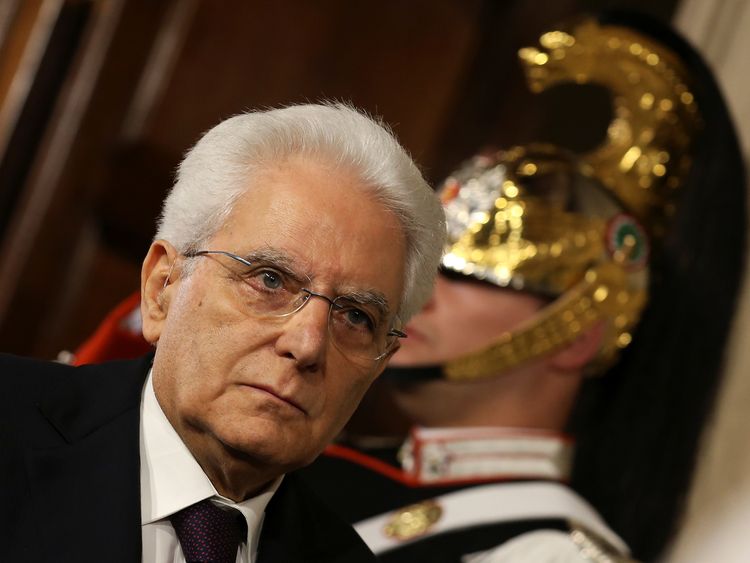 Had he succeeded in forming a government, Mr Conte would have led the first populist regime in western Europe, but his efforts to do so broke down after Mr Mattarella rejected professor Paulo Savona as economy minister.
::Nerves as far-right party set for office in Italy
5-Star movement leader Luigi di Di Maio, who along with League counterpart Mr Salvini are Eurosceptics and wanted a similarly aligned economy chief, said the decision to turn down Mr Savona's appointment was "unacceptable".
The stalling over the formation of a cabinet has now cost Mr Conte the chance to make history and a furious Mr Di Maio has called on Mr Mattarella to be impeached.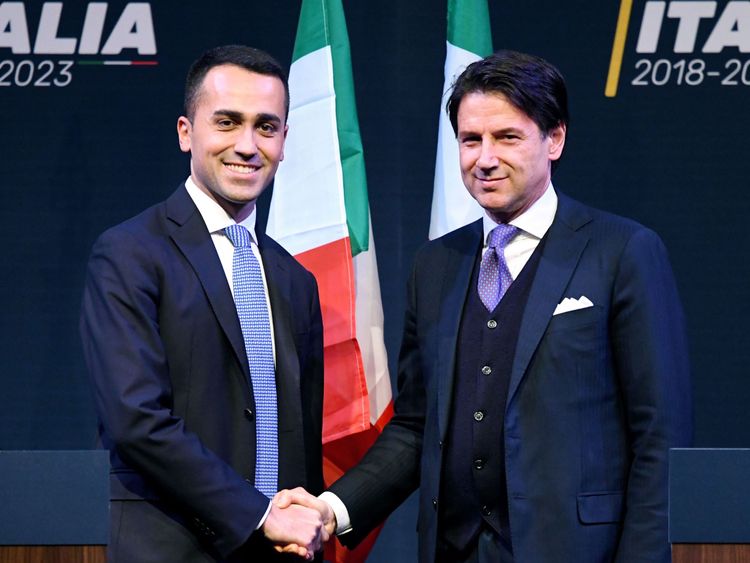 "We were a few steps away from forming a government, and we were stopped because in our cabinet there was a minister who criticised the EU," he said.
"I want this institutional crisis to be taken to parliament and the president tried."
:: Monti warns Italy spending plans 'unaffordable'
Mr Mattarella has defended his decision, claiming the appointment of Mr Savona would have alarmed the markets.
Any efforts to impeach him would be filed under article 90 of the constitution, which would see MPs vote on whether he had committed "high treason" or "attacked the constitution".
If a simple majority votes in favour, the constitutional court would then be called to decide whether to impeach or not.
:: Why markets have turned on Italy's new government
Meanwhile, University of Florence professor Mr Conte said in an address on Sunday: "I have rejected the mandate to form a government that was offered to me by President Mattarella.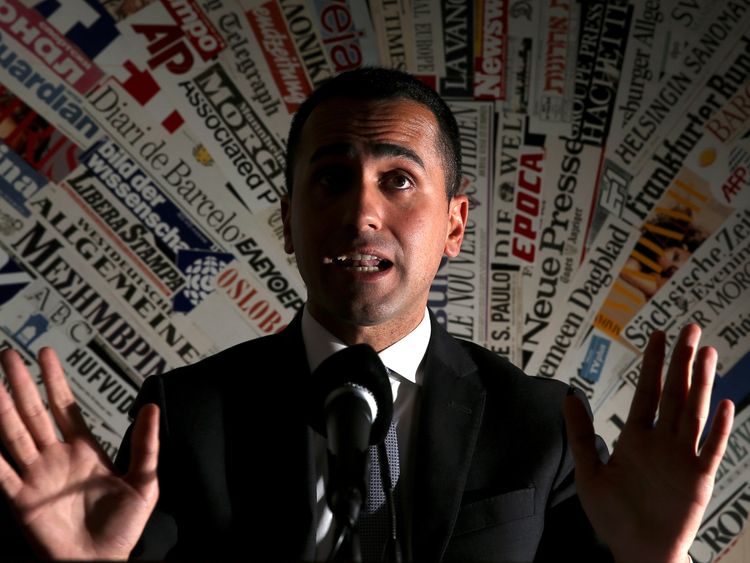 "I thank the President for giving me the mandate on 23 May and I thank the people from the main political forces, Luigi di Maio from the 5-Star Movement and Matteo Salvini from the League to have put my name forward.
"I can assure you I have used maximum efforts and attention for this task and I can assure you that I have worked in a climate of maximum collaboration with those political forces."
Responding to the dramatic development, caretaker prime minister and Mattarella supporter Paolo Gentiloni said: "Now we must save our great country."
Mr Mattarella said he had been as accommodating as possible regarding the formation of what would have been an unprecedented government for Italy, adding: "I agreed with all the ministers except that of the economy ministry.
"The nomination for the economy ministry delivers an immediate message of trust or alarm for the financial world."
One of those to express concern was Goldman Sachs, which told clients earlier this week: "The new coalition government proposes measures which our economists see as likely to widen the budget deficit and lead Italy's national debt to rise again."
The president is yet to announce his next move, but one option would be to appoint a non-political prime minister to guide the country back to the polls for another election.