I was an alcoholic – I know why Northern men won't seek help
Young men in the North of England are living substantially shorter lives than those in the South, with many premature deaths put down to higher rates of social deprivation, according to new research.
One of the causes related to such inequality is alcohol, which Phil Moore, from Wigan, discovered aged 16 – he later went on to become an alcoholic.
Here, he tells Sky News about his road to addiction, and ultimately, recovery.
I was always odd as a child.
Always on the periphery of groups, never quite fitting in.
That was until the age of about 16, when I found alcohol.
This "magic potion" allowed me to feel accepted, prove I was as "cool" as everyone else, and enabled me to finally be accepted – or at least so I thought.
So began a progressive slide into addiction.
:: Line 18: The state of modern Britain

:: Life was hard for my dad, but I'm a proud northerner
Starting with drinking more at social gatherings, on to drinking after work to relieve stress, progressing to drinking at lunchtime and finally, some 20 or so years later, drinking at every available opportunity – morning, noon and night.
This period of 20+ years highlights that my addiction, indeed anyone's addiction, is a slow, progressive descent into chaos.
I certainly didn't wake up one morning and decide, "I'll become dependent on alcohol today!"
At the age of 34, my addiction hit a hiatus.
It had got to the point where it was beginning to affect me at work, and disciplinary proceedings ensued.
Luckily, I managed to keep my job, and then proceeded to remain sober for six years.
In hindsight, I now realise that this six-year break was for the benefit of everyone around me.
In fact, it was for everyone except me.
I didn't want to stop, I believed I could control this addiction but remained sober because that was what was expected of me.
It wasn't until a trip away with work rekindled my love affair with alcohol.
From the moment I knew I was going to be away from friends and family, I was planning that first drink.
Some people say they fall off the wagon, but I well and truly jumped off.
Before long I was in A&E suffering from severe withdrawal symptoms, and within 24 hours, I was transferred to a semi-secure Detox Unit, the Chapman Barker Unit at Prestwich Hospital.
Here I stayed for a week, while I steadily and safely, withdrew from being physically dependent on alcohol.
Unfortunately, this wasn't to last long.
Within 12 months, my drinking had quickly increased up to and beyond the level I was drinking at before.
In what seemed like no time at all, I was drinking two bottles of vodka throughout the day, and up to a point, I was remaining relatively functional.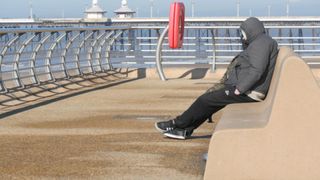 The signs, however, were being noticed by friends, family and at work.
The company I worked for tried so hard to help me, but I threw everything back at them, and believed that I could do it on my own.
This was not to be the case.
Another presentation at A&E led to another week-long stay at the Chapman Barker Unit, to be safely detoxified.
Here we go again, I thought…
Then my life changed in a very short, seemingly innocuous conversation with one of the nurses at CBU.
They had been in contact with my keyworker at Addaction, Anne, who had told them that I was to spend some time working on a farm near to where I live.
As a lover of the outdoors, this immediately piqued my interest, and so this gave me something to look forward to.
A week sounded good enough to me, but I ultimately found out that I had been put forward to be part of a 12 week, fully structured, Community Rehabilitation programme, through Addaction.
The rehab was based at Greenslate Farm in Orrell, Wigan, and involved a combination of group therapy sessions and active involvement in the running and upkeep of the farm.
Being based in the community, I saw it as an opportunity to learn through the day, and then practice the tools and strategies that I had been taught every evening.
So, I worked through the 12 weeks, putting in 100% effort throughout my time on the farm, and this culminated in my graduation from the rehab, on 15 December 2017, the proudest day of my life, and a day that, at certain points in my life, I could never have foreseen.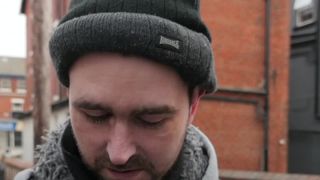 The future is so positive for me now.
I'm working towards gaining full-time paid employment with Addaction and I am currently working in a voluntary capacity as a Recovery Champion.
It's the first rung on the ladder, but enables me to gain experience of helping others who have been in a similar situation to me.
I can start to use my experiences in a way that promotes recovery in an individual.
I'm passionate about recovery, and hopefully this translates into creating a positive impact on people with addiction problems.
Asking for help was key to beginning this journey into recovery.
Many people, regrettably, are unwilling to ask for help, as they may perceive it to be a sign of weakness.
I see it differently.
Not asking for help is the easy option.
Facing up to your problems and asking for the help you need takes an enormous amount of courage, however society doesn't always see it this way.
I have spoken to many people – especially men – in my very brief time in recovery, who delayed getting the help they needed, because pride got in the way.
It has been said that there is a North-South divide in terms of people getting the help they need, and I believe that some of this comes down to cultural stereotypes.
Northern men are traditionally stereotyped to be rugged, dependable, strong.
How can they be so, and still admit that they have a problem?
This is something that I believe we need to address.
More from Opinion



I was given weeks to live, but then my cancer disappeared




'I wanted to die because I think I'm ugly' – living with body dysmorphic disorder




I was given weeks to live, but then my cancer disappeared




Manchester Arena survivor: 'No one will stop me living my life – let alone a terrorist'




Ireland abortion vote: Mum told to 'pop to England' says 'abortion was not an option'




Ireland abortion debate: 'I had to put my baby's remains in the freezer'
We need to get more men talking about addiction, and we need to ensure that people get help at the earliest opportunity.
Addiction is often inextricably linked with poor mental health, so getting people to talk about both is the first step to preventing alcohol and drug related deaths, as well as suicide, in the UK today.