Hunt for second man after teenagers die in crash
Sky sources say the boys were George Wilkinson, Josh Kennedy and Harry Rice.
Police have also said they are seeking a second man in connection with the incident as they continue to question a 28-year-old arrested at the scene.
Harry was a promising footballer who had signed with semi-pro side Farnborough Town FC following a successful trial. He left the club a few weeks ago.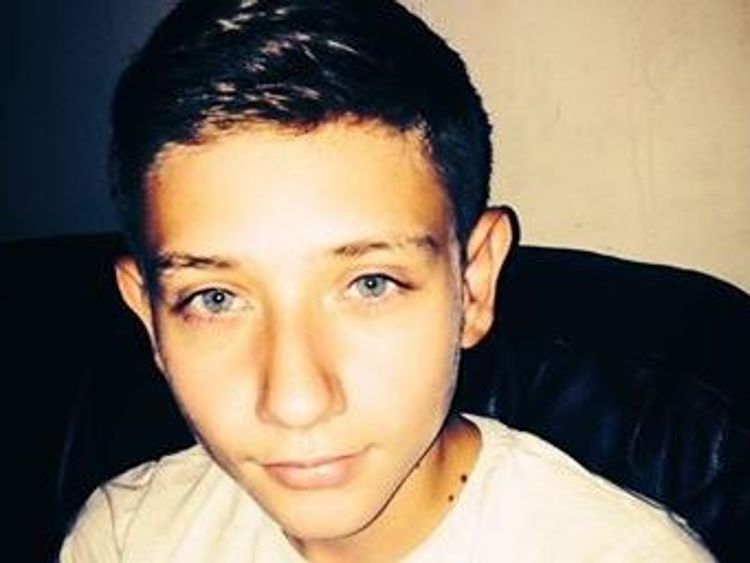 Academy manager Marc Wardley said the boy was "quiet and a really nice lad who got on with things, and who could have gone on to play at a decent level".
Flowers, cards and other tributes have been left at the scene for the three victims – two aged 16 and one 17.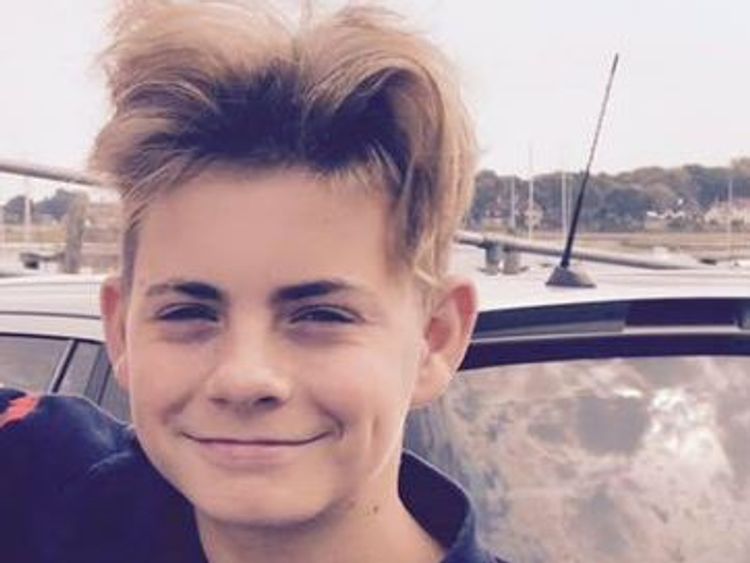 The teenagers were close to a bus stop when a black Audi collided with them in Hayes, west London, at around 8.40pm on Friday night.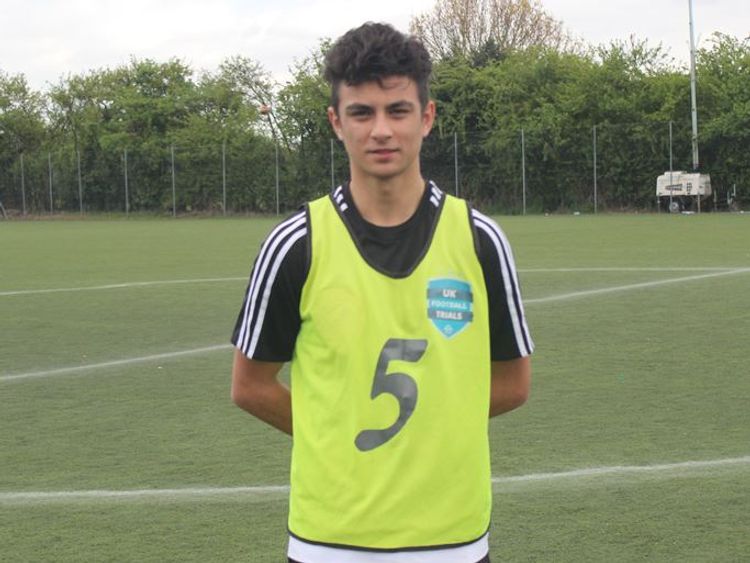 Staff at a football club on Shepiston Lane said they believed the youngsters had been on their way to a 16th birthday party on the premises when they were hit.
A member of staff at the GOALS centre said the party had been cancelled following the tragedy.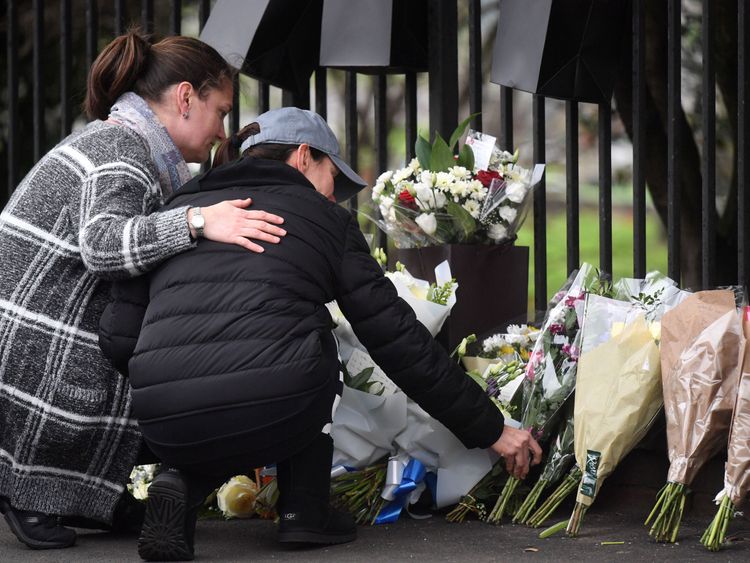 Among the messages left at the scene of the collision was a card that read: "George Boy, I love you so much, love Kev, Vinnie."
Another said: "I thought I would never have to write this and I don't know what to write but I will always love and miss you millions."
A third card read: "To my bro, always together for ever," while a fourth said: "To my darling baby boi my heart is broken, love mum, Vinnie."
The trio were among a larger group of teenagers, the rest of whom avoided injury.
It is believed the Audi mounted the pavement just outside the entrance to a nearby Esso petrol station and travelled a few metres down the road before colliding with a lamp post.
Detectives said they believed the car was travelling at high speed and stopped a short distance away from the collision.
Following the crash, two men reportedly left the vehicle and one of them was detained by members of the public.
The suspect was being questioned at a north London police station.
Police say they believe at least one other male in the Audi had fled the scene. They do not rule out more passengers being in the car.
At the time of Harry's signing with Farnborough Town, his father Ian said: "He was thrilled and didn't have any hesitation in signing with them, it's a nice place with a nice people and a semi-pro cub is a good level to start at, he's happy with it."
Farnborough scout, Marc Wardley, added: "He's done well and will be a good addition to our youth team, we're delighted to sign him."
Reacting to news of Harry's death, Farnborough's chairman Simon Gardener said: "The club is deeply saddened and our thoughts and condolences are with the family."
The club hopes to have a tribute for Harry at their next home game in February.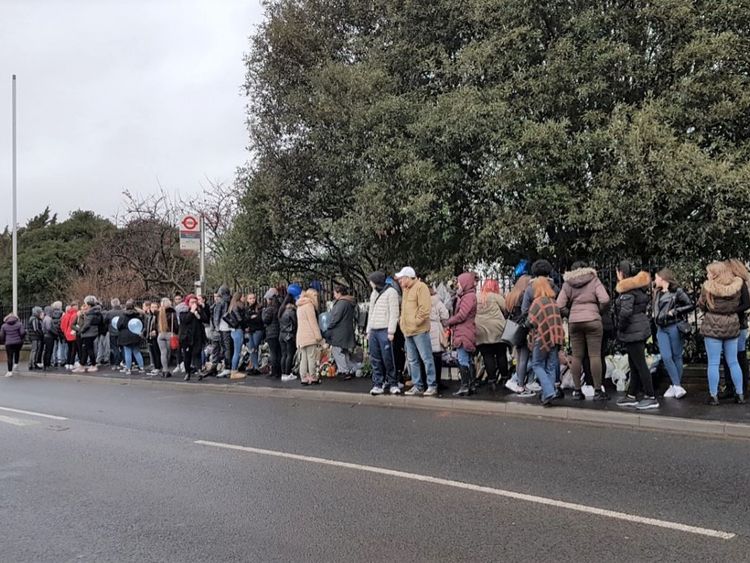 Local councillor Janet Gardner described the collision as "incredibly sad".
She said: "My heart breaks for the parents and families and friends of those killed. I cannot begin to imagine how they are going to cope with the loss of such special young people."
Police have confirmed that the crash is not being treated as terror-related.
Staff at the Esso garage on Shepiston Lane said a group of teenagers had been fighting at the entrance to the forecourt shortly before the crash, with one cashier revealing that police inspected the CCTV footage of the brawl.
:: Anyone who witnessed the collision is asked to call the Serious Collision Investigation Unit directly on 0208 991 9555, quoting reference 7843 of 26 January, or call 101 or tweet @MetCC. Alternatively, contact Crimestoppers anonymously on 0800 555 111, or visit crimestoppers-uk.org