Hundreds of thousands of Britons begin the demonstration against the dissolution of Parliament before Brexit
Demonstration in London against the suspension of Parliament – REUTERS / HENRY NICHOLLS
LONDON, Aug 31 (EUROPE PRESS) –
Hundreds of thousands of people have begun to take to the streets of several cities in the United Kingdom to protest against the decision taken by the country's prime minister, Boris Johnson, to dissolve the British Parliament before the deadline for leaving the United Kingdom of the European Union, next October 31.
Although Johnson's decision falls within the law, critics demand that he introduce an exception given the extraordinary importance of the situation, given Parliament's constant rejection of the different plans for leaving the EU country, presented by the previous government of Theresa May.
Leading Labor politicians such as "shadow" Chancellor John McDonnell will address those present at the doors of the Prime Minister's office on Downing Street, while party leader Jeremy Corbyn has given his full support.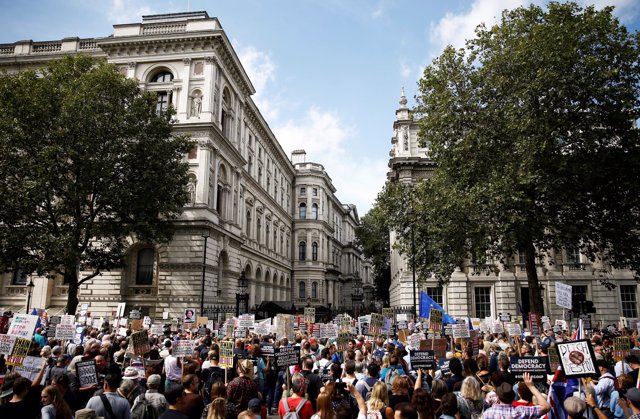 Reuters
"I want to encourage everyone to join the demonstrations this Saturday," he said. "The outrage that Boris Johnson has caused by suspending democracy has been deafening," he added.
At the moment there are protests planned in London, Birmingham, Manchester, Liverpool, Newcastle, Bristol, Glasgow and Swansea, to which more than 80 marches will be added over the next week.
One of the organizing groups, Momentum, has denounced Johnson for "taking advantage of a vacuum in this failed democratic system we have to push for a Brexit agreement that puts his relationship with (US President Donald) Trump above all else," denounced the organization's coordinator, Laura Parker.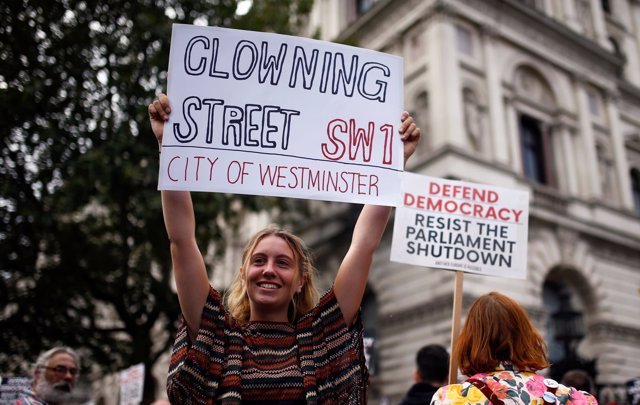 Reuters
Last weekend, during the G7 summit in Biarritz (France), Johnson used the possibility of reaching a specific trade agreement with the United States to convince the population that the country would be able to absorb the impact of an exit from the European Union.
Scotland Yard has advanced in a statement that it is preparing "a proportionate plan" and has warned that any incident "will be answered in the appropriate manner."