Residents are seeking shelter elsewhere as the lava spreads from Kilauea volcano on Hawaii's Big Island into residential areas.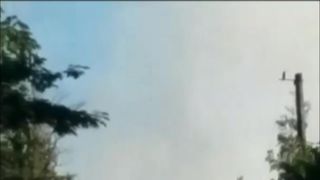 Footage showed lava flowing through forested areas near the volcano and bursting out of roads just metres away from people.
After the eruption, authorities warned that "lava inundation" fire, smoke and additional earthquakes could follow.
Hundreds flee 'danger' as volcano erupts in Hawaii
An emergency proclamation releasing disaster funds has been signed by the Pacific island state's governor David Ige.
This emergency proclamation authorizes the expenditure of state monies as appropriated for quick and efficient relief caused by the volcanic eruption.

The proclamation follows HI County's emergency proclamation filed Thurs afternoon. See Proclamation 📜: https://t.co/WS1rz3afMQpic.twitter.com/AjHFvQoReq

— Governor David Ige (@GovHawaii) May 4, 2018
Mr Ige tweeted: "The danger is of such magnitude that it warrants preemptive and protective action in order to provide for the safety, health and welfare of the residents of Leilani Estates and surrounding areas."
The Hawaii County Civil Defence Agency reported "steam and lava emissions from a crack in Leilani Subdivision in the area of Mohala Street" following the eruption, prompting a mandatory evacuation of some 1,700 people.
The Civil Defence Agency urged those under mandatory evacuation orders to stay away, as fire authorities were detecting "extremely high levels of dangerous sulphur dioxide gas" in the zone.
"White, hot vapour and blue fume emanated from an area of cracking in the eastern part of the subdivision," the US Geological Survey (USGS) said.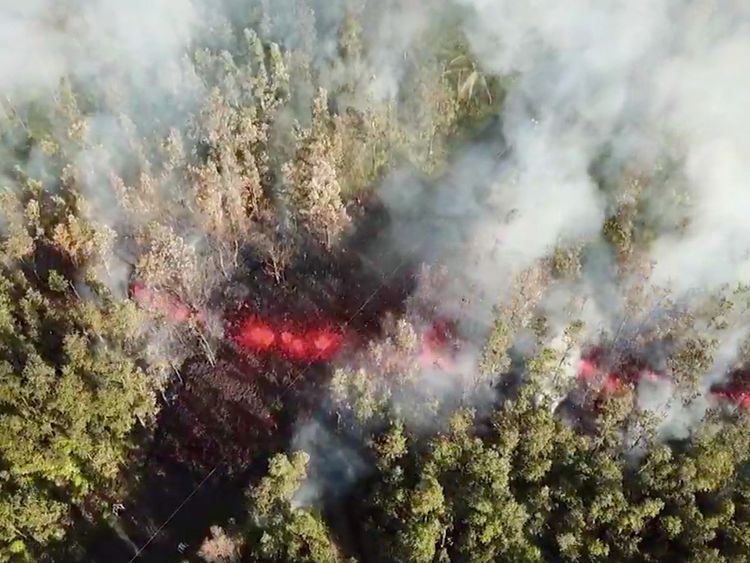 The eruption of Kilauea, one of the most active volcanoes in the world, followed hundreds of small earthquakes in recent days and began around 4:45 pm local time (0245 GMT) on Friday.
Earlier, at 10:30 am, a larger 5.0-magnitude earthquake south of the Puu Oo volcanic cone, an eastern part of Kilauea volcano, triggered rockfalls and potential collapse into a crater on the volcano, according to the USGS.
Geologist Janet Babb, of the Hawaiian Volcano Observatory, warned additional eruptions could occur and urged Hawaiians to continue to follow advice from authorities.
Using his drone, area resident Jeremiah Osuna captured video footage of the red lava flow, which he described as the opening of a "fire curtain" that left him feeling "shock and awe".
"It was like if you put a bunch of rocks into a dryer and turned it on – a lot of earth and pressure and fire just moving around," he said.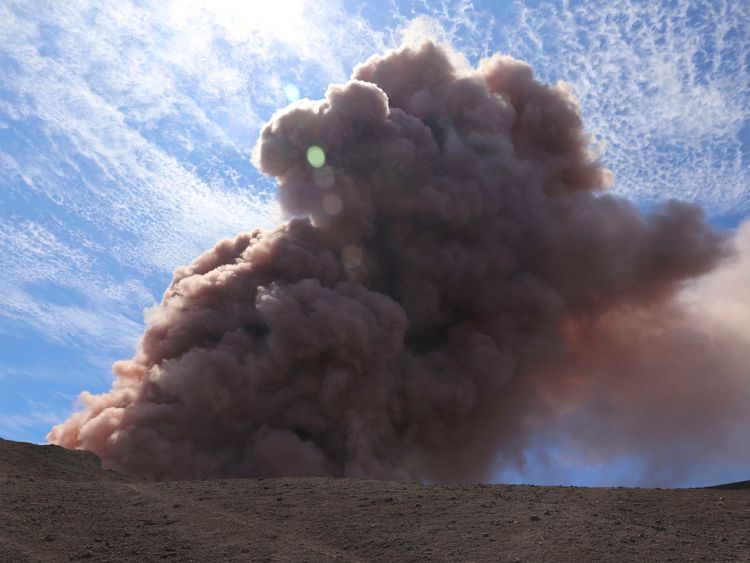 Resident Ikaika Marzo told Hawaii News Now he saw "fountains" of lava as high as 125 feet (38 m).
Other residents also told the news network that they smelled burning brush and heard tree branches snapping.
In his emergency declaration the governor noted the current flow was showing similar characteristics to a 1960 eruption in the Kapoho area that "caused significant damage to public and private property in the lower Puna region" of the county.
The Kilauea Volcano, one of five on the island, has been erupting nearly continuously for more than three decades.