HRW denounces that the US immigration program poses a "serious danger" to asylum seekers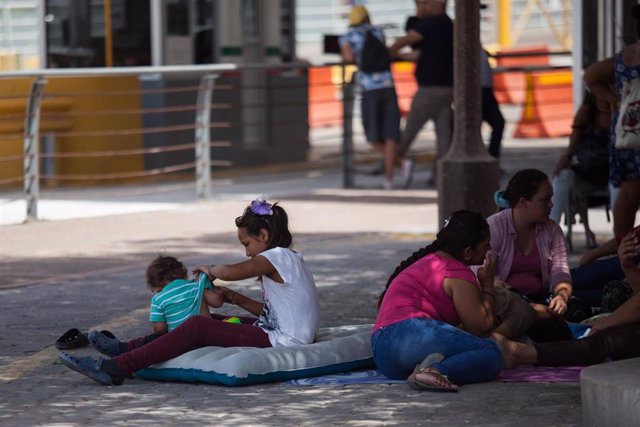 Children wait to apply for asylum in the United States – Carlos Ogaz / dpa – Archive
MADRID, 30 Jan. –
The NGO Human Rights Watch (HRW) has denounced that the state program developed by the United States Government for which asylum seekers must wait in Mexico until their cases are studied "puts them at serious risk" and "undermines security" of these people and their families.
A year ago, under the 'Migrant Protection Protocols' program, Washington has been sending migrants requesting to enter the United States to Mexico waiting for their claims to be evaluated by US immigration authorities, which means in the opinion of HRW "the cornerstone" of the Trump Administration "to gut the right to apply for asylum" in the country.
In that sense, the HRW coordinator in the United States, Thomas Rachko, has described the consequences of this program as "terrible", since he has deprived these people of the right to asylum "putting them in danger in Mexican border cities."
"The United States Congress should immediately put an end to these policies," Rachko has demanded. In that regard, he has insisted that the Government "needs to pass legislation that respects the dignity of asylum seekers and ensures that they receive fair and timely decisions about their requests."
According to the NGO, until December 2019, more than 59,000 asylum seekers, including 16,000 children, have been sent back to Mexico, where they have faced, according to the figures handled by this organization, 816 cases of kidnapping, rapes, torture, and other types of violence.
HRW has underlined the administrative and legal barriers that migrants have to face during the asylum application processes, because only, according to data from the United States Government itself, 4 percent of them manage to be represented by a lawyer.