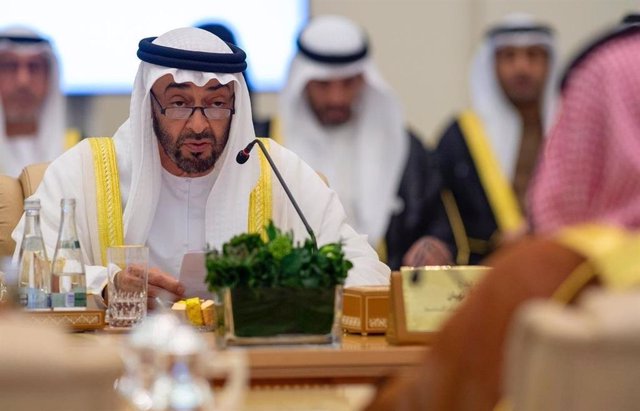 Mohamed bin Zayed – – / Saudi Press Agency / dpa
MADRID, Dec. 22 (EUROPE PRESS) –
The NGO Human Rights Watch has denounced this Sunday that the state security apparatus of the United Arab Emirates is targeting dozens of families of political dissidents, both those detained within the country itself and those exiled abroad.
The authorities, HRW denounces, are behind a campaign of harassment of these families. He has revoked the citizenship of 19 relatives of two dissidents. Currently, at least 30 relatives of six of the dissidents are prohibited from traveling; and 22 relatives of three of the dissidents are prohibited from renewing their identity documents. Between 2013 and 2019, the relatives of the eight dissidents were restricted their efforts to access employment and higher education.
"The Emirates authorities, in their determination to crush the dissent, have allowed their state security apparatus to use their power to continually punish the families of activists, both detained and living abroad," deputy director of Middle East and North Africa, Michael Page.
Page has asked the Emirati authorities to "give up these acts of revenge, which are practically equivalent to collective punishment", exercised through arbitrary and unjustified measures, without a clear legal basis. None of the selected relatives could obtain an official document from the government or judicial ordering the action. Nor have they been able to appeal.
"Every time the family tried to understand why the government denied access to a service or had a pending request indefinitely, they were told, verbally, that the obstruction was occurring at the state security level," according to exiled dissidents.
Families report that security officers conduct regular interrogations and even visit second family members, friends and simple family acquaintances. The result is usually isolation. "All our cousins ​​and friends have left us alone because anyone who frequent our house has just questioned us and our lives. We have become pariahs," laments another dissident.
Dissidents warn that the security apparatus controls private activity throughout the country since the beginning of the 2000s, from the movement of people, to the renewal of their identity documents, through the obtaining of scholarships.
Since 2011, Human Rights Watch has regularly documented these "serious cases of abuse" against dissidents and activists, victims of "arbitrary detentions, enforced disappearances and torture." Emirates, says the NGO, "has arrested and prosecuted hundreds of lawyers, judges, teachers and activists, and closed civil society associations and foreign organizations, effectively crushing any space for dissent."
"The UAE police state not only punishes those who dissent peacefully, but also harasses and abuses even those related to them, and their intolerance to criticism reaches comical proportions," Page lamented. "It is surprising that so many other countries and influential people continue to associate with a government that collectively punishes innocent citizens."