HRW asks Australia for new laws to prosecute human rights violations outside its borders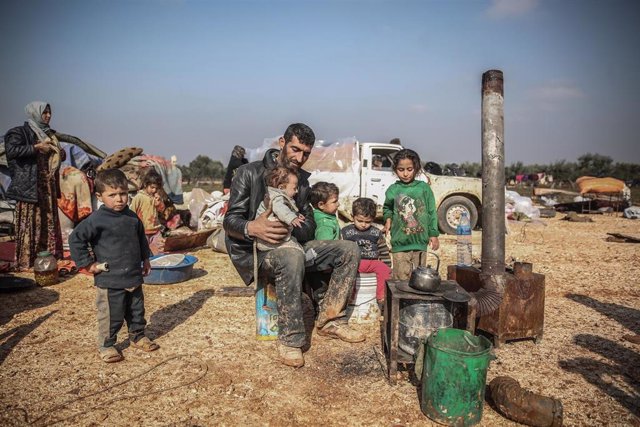 A family in a shelter in the city of Maarat Misrin, in northwestern Syria. – Anas Alkharboutli / dpa
MADRID, Feb. 17 (EUROPE PRESS) –
The NGO Human Rights Watch (HRW) has recommended this Sunday to the Government of Australia to introduce new legislation that allows the issuance of specific sanctions against those persons, or entities, foreigners who have committed serious violations against Human Rights.
HRRW recalled that "as part of a foreign policy that actively promotes Human Rights," Australia should pass a law authorizing sanctions, such as imposing visa bans or freezing assets.
This is legislation, he recalled, similar to that of other countries, such as the United States, the United Kingdom and Canada.
"Specific sanctions are a useful foreign policy tool to put pressure on accountability," said Australian Human Rights Watch director Elaine Pearson.
"The Australian Government should join other governments and pass a law that specifies the violation of Human Rights and corruption as criteria for applying specific sanctions."
The NGO has explained that current Australian legislation allows sanctions to be imposed, but the process is "complicated, 'ad hoc', opaque and difficult to follow," because of this, he said, "specific sanctions have rarely been applied against violators. of Human Rights. "
On the other hand, HRW has used the Global Magnitsky Law on Human Rights Responsibility in the United States as an example, with which at least 199 people and entities from a wide range of countries have been sanctioned since 2012.
"Telling rights violators in other countries that they cannot travel to Australia or put their money in Australian banks can have a strong impact," said Pearson.
"By joining other countries with similar laws, Australia will send a strong message to abusive leaders from other parts that there are far-reaching consequences for their actions," he said.