HRW and AI urge the UN to establish a commission to investigate human rights violations in Venezuela
Updated 08/22/2019 12:56:19 CET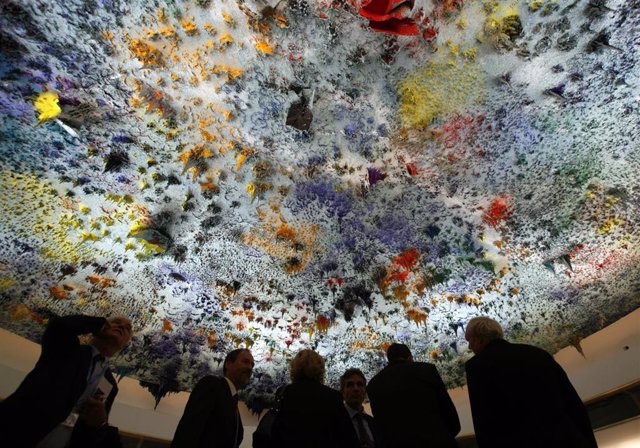 Dome of the UN Human Rights Council – REUTERS / DENIS BALIBOUSE – Archive
MADRID, 22 (EUROPE PRESS)
Human Rights Watch (HRW), Amnesty International and nine other organizations have urged the UN Human Rights Council on Thursday to establish a commission to investigate the "serious violations" of Human Rights committed in Venezuela during their session in September.
The signatory organizations, among which there are also Venezuelans, have argued that the creation of said commission "could play a fundamental role in ensuring that the truth is known and that victims of human rights violations in Venezuela obtain justice and receive adequate reparation." .
They have also added, "It would contribute to promoting accountability and encouraging policies that respect fundamental rights." "An initiative of this nature could have an important deterrent effect to avoid other serious human rights violations and possible massive atrocities during the crisis that persists in the country," they have defended.
"The victims of the serious humanitarian and Human Rights crisis in Venezuela deserve a comprehensive and authoritative response from the Human Rights Council to address their right to truth, justice and reparations," said HRW's director for the Americas, José Miguel Vivanco.
"The Human Rights Council has the opportunity and responsibility to create a mechanism to investigate serious violations in Venezuela and identify those responsible and, where possible, the chain of command," he said.
According to HRW, the information collected by an investigative commission could be relevant to the authorities that are considering criminal proceedings, including the prosecutor of the International Criminal Court (ICC).
The organization has stressed that if the commission is finally established, Venezuelan authorities should cooperate "completely", even responding to requests for relevant documents and interviews with officials.
"The international community seems to have forgotten the victims who suffer the consequences of crimes under International Law," Amnesty's director for the Americas, Erika Guevara Rosas, has lamented.
"It is time for the UN Human Rights body to take decisive steps, putting victims first, to address the unprecedented Human Rights crisis that continues to deepen in the country," he added, stressing that the agency "has no time to waste "since" meanwhile, millions (of Venezuelans) flee the country. "