Hotel where Trump and Kim will meet revealed
The basics
The summit starts on the morning of 12 June at the Capella Hotel on the Singaporean resort island of Sentosa.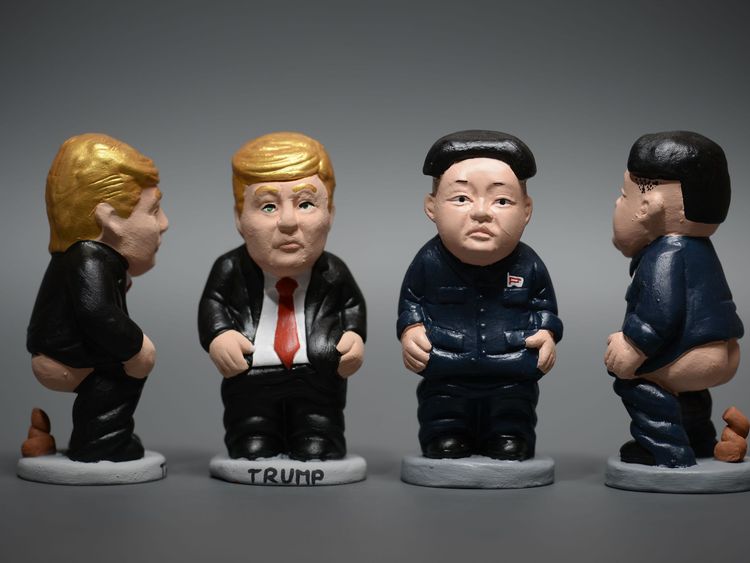 What's the hotel like?
The five-star hotel, designed by British architect Norman Foster, has 111 guestrooms, a presidential manor and is fully booked on 11 and 12 June.
Set within Sentosa's rainforests, it is a five-minute walk from the beach, has three outdoor pools and a spa.
If the leaders want a bit of time away from talks (and, in Mr Trump's case, Twitter), they might indulge in the free snacks, drinks, DVDs, board games and magazines on offer at the hotel library.
Universal Studios Singapore is only 15 minutes away if they want a fun day out. Or, given that Mr Trump is a keen golfer, perhaps the premier Sentosa Golf Club is of more interest – the hotel offers priority bookings..
And if it all goes wrong, they are just 45 minutes away from the airport.
Meanwhile, the 3,000 journalists expected to cover the summit will be working from the F1 Pit Building in downtown Singapore.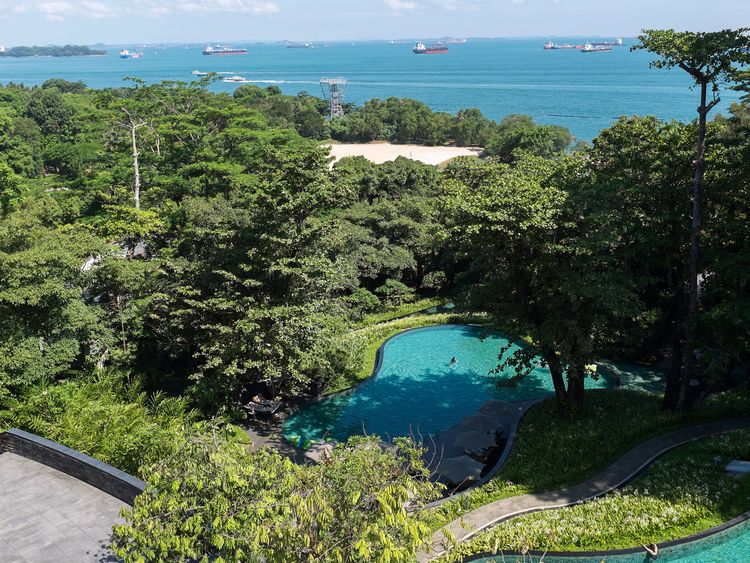 A room with multiple doors?
It's true! This is an important requirement of the venue because it avoids the appearance that one leader has arrived for the meeting first and is waiting for the other.
Both must enter through different doors at the same time.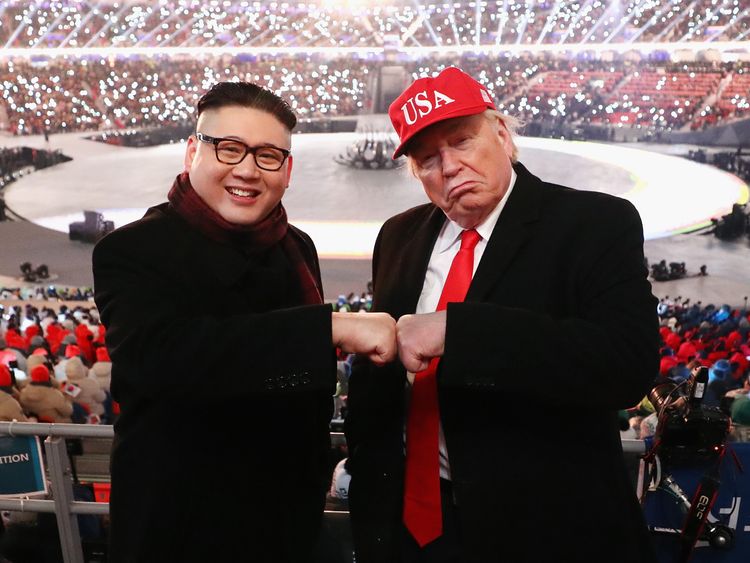 What sort of security will be in place?
A special zone has been declared for all of Sentosa and more than half a mile off its southwestern shore.
People and vehicles who enter the area will be subject to bag and body searches and may be asked to show identification details.
Drones, flags, banners, signal flares and flammable materials are banned.
Singaporean newspaper The Straits Times reported that the government had given four vehicles exemptions from traffic rules, including speed restrictions, seatbelt rules and use of lights. The vehicles were all black 7-series BMWs.
The politics – what does Donald Trump want?
A win for the US president would involve the North Korean leader agreeing to shut down his nuclear weapons programme.
A headline-grabbing made-for-TV moment on the world stage would also be welcomed by the former reality TV star.
There are concerns that he may leave out human rights issues (North Koreans live under one of the world's most oppressive regimes) and regional security concerns (such as what is best for South Korea and Japan) but he has said more than one meeting may be needed to achieve what he wants.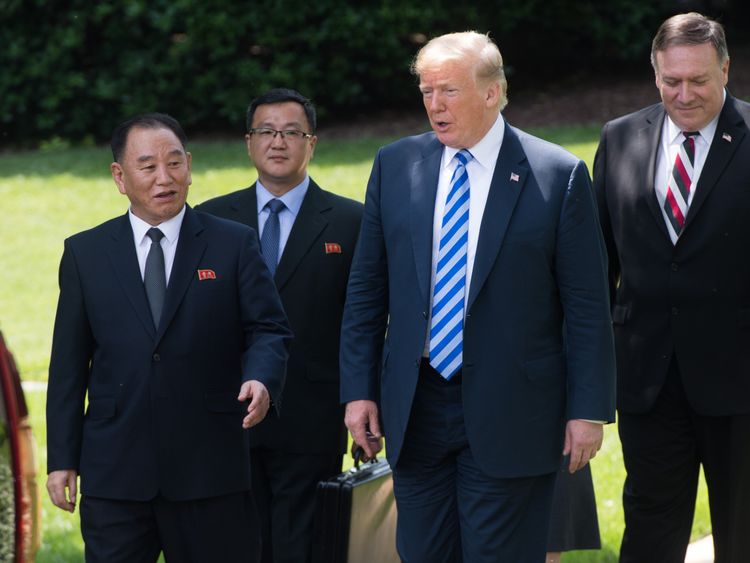 What does Kim want?
Mr Kim will not be keen to talk about human rights abuses – he is believed to see this as advocating regime change.
But he won't be able to avoid it entirely – he has been on a US Treasury Department blacklist for human rights abuses for two years and is likely to want to change this.
How do the two leaders measure up?
They are opposites in many ways but there are some similarities.
Mr Trump was the oldest US president in the country's history when he took the role and he will celebrate his 72nd birthday two days after the meeting.
Mr Kim, on the other hand, is only in his mid-30s and has already been in power for more than six years.
While Mr Trump is known to have a short attention span for briefings, Mr Kim is reportedly well-prepared for such meetings.
But both know what it is to rely on close family – for Mr Kim it is his sister Kim Yo Jongand for Mr Trump it is two of his children in particular – Don Jr and Ivanka.
They are both known for incendiary comments but Mr Kim has shown a recent leaning towards diplomacy, meeting this year with leaders from China, South Korea and officials from the US.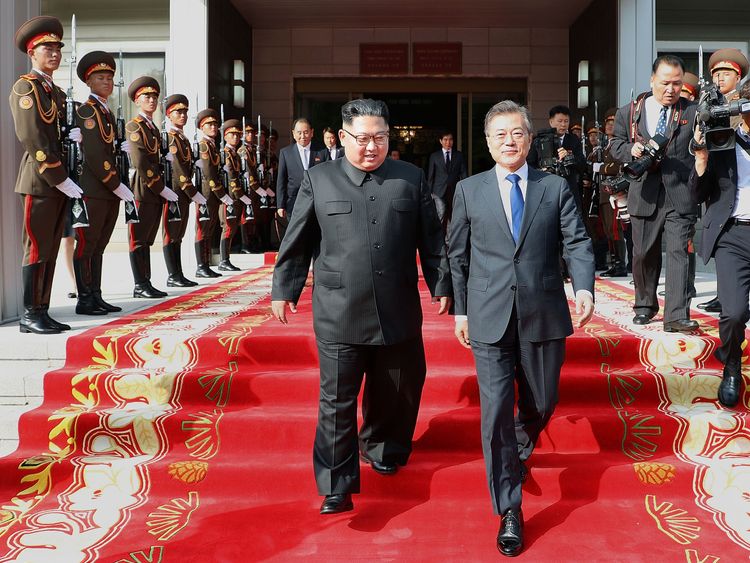 So who is paying for the summit?
This summit is at an exclusive venue in one of Asia's priciest destinations and, judging by past form, North Korea will pay as little as possible.
The Washington Post has quoted two anonymous US officials as saying the Trump administration was "seeking a discreet way" to help pay Mr Kim's hotel bill, but this was denied by US State Department spokeswoman Heather Nauert.
As is tradition, the host country Singapore will pick up the cost of security and logistics.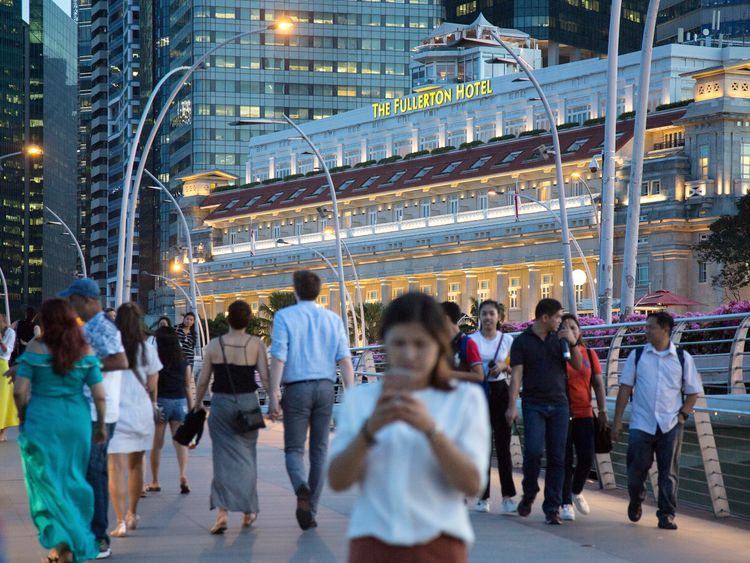 But the hotel bills are unclear. Mr Kim has reportedly been eyeing the Fullerton, where the presidential suite comes with a $6,000-a-night (£4,470) price tag. North Korea does have an embassy in Singapore but that's unlikely to be suitable.
North Korea has hosted a number of lavish parades and party congresses in recent years, proving Mr Kim is not poor, even if many of his country's citizens are.
In recent years, North Korea's southern neighbour has found itself footing the bill.
A few examples:
:: Seoul reportedly spent around $5m (£3.74m) on President Moon Jae-in's first summit with Kim in April
:: Former South Korean President Kim Dae-jung's administration secretly paid $500m (£373m) to get Kim Jong Un's father to agree to the first North-South Korea summit in 2000
:: Even the much-celebrated involvement of North Korea in February's Olympics cost South Korea $2.5m (£1.9m)