Hong Kong will close schools until Sunday due to protests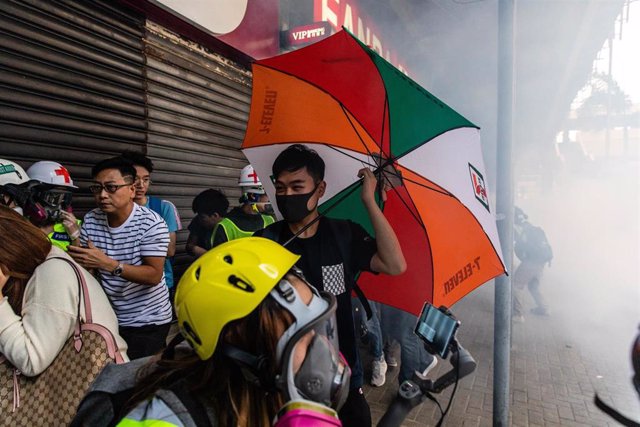 Protesters fleeing police repression during another day of protests in Hong Kong – Willie Siau / SOPA Images via ZUMA / DPA
HONG KONG, Nov. 14 (Reuters / EP) –
The Hong Kong Office of Education has announced that schools will close from Friday to Sunday due to transportation disruptions, a measure similar to Thursday's.
The Office has made the announcement through a statement in which it has also called on students to stay away from violence.
On Wednesday, the office announced that schools would suspend classes on Thursday due to security reasons and transportation shutdown, while protesters continued anti-government protests with the stoppage of a part of Hong Kong.
The protests began last June against a controversial law of extradition to mainland China. Although the Government has renounced it, the demonstrations have continued with greater demands, including universal suffrage.