Hong Kong protesters suggest moving protests to shopping centers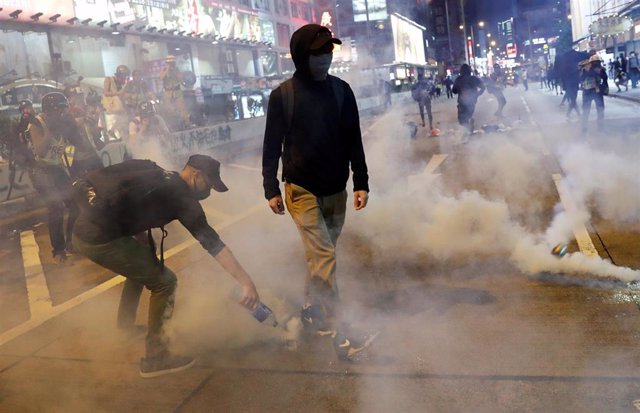 Protests in Hong Kong – REUTERS / KIM KYUNG HOON
HONG KONG, Nov. 10 (Reuters / EP) –
Hong Kong protesters have suggested that the protests that have taken place since June could be moved to several major shopping centers this Sunday, a call that occurs a week after the violent clashes between them and the Police.
Specifically, protesters congregated in a mall after a man attacked people with a knife and bit part of a councilor's ear.
In addition, several more concentrations have been planned in other parts of the city to protest against police behavior during protests and Beijing's interference in Hong Kong politics.
For its part, China denies having interfered in Hong Kong, but the protests have already become the worst political crisis in the former British colony since it returned to Chinese rule in 1997.
In addition, thousands of people have gathered this Saturday in a vigil for the "martyrs", after a student died in the hospital after suffering a fall.
The vigil has ended peacefully, but many attendees have called for "revenge" for the death of the student. In this context, protesters have also called for a general strike for Monday and that public transport is blocked.
Other vigils that took place on Friday night did end up sowing chaos, as some protesters destroyed subway stations and blocked streets.
The Hong Kong riot police responded with tear gas and pepper gas, in addition to at least one round of live ammunition fired as a warning to protesters who had erected a roadblock on a street.
Protests in Hong Kong broke out last June against a controversial bill of extradition to mainland China. The leader of Hong Kong, Carrie Lam, eventually withdrew the bill, but protests have continued with greater demands, including universal suffrage.