Hong Kong Police detain 60 people in the framework of the protests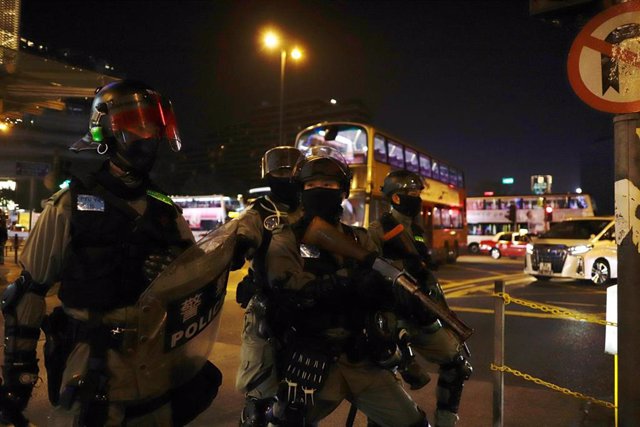 Image of a protest in Hong Kong. – Liau Chung-Ren / ZUMA Wire / dpa – Archive
MADRID, Feb. 9 (EUROPE PRESS) –
The Hong Kong Police have arrested 60 people after the protests that have taken place tonight, in the context of the demonstrations that are taking place in the region after the death of a young university student in them.
Police have thrown tear gas and used batons to disperse the crowd that was demonstrating, in addition to pepper spray against some people who were trying to cut the road in the city of Tseung Kwan O, according to the RTHK station.
Thus, the agents have arrested these 60 people for meeting illegally and for altering public order. In addition, protesters have been accused of throwing bricks at them and causing damage to a police vehicle.
Protests continue after Chow Tsz Lok, a 22-year-old student at the University of Science and Technology in Hong Kong, died after falling from the third to the second floor of a parking lot in Tseung Kwan O, while police dispersed protesters with tear gas.
Demonstrations in Hong Kong broke out last June against a controversial bill of extradition to mainland China. Lam finally withdrew the bill, but protests have continued with greater demands, including universal suffrage.