Hong Kong Police arrest three people while testing a homemade bomb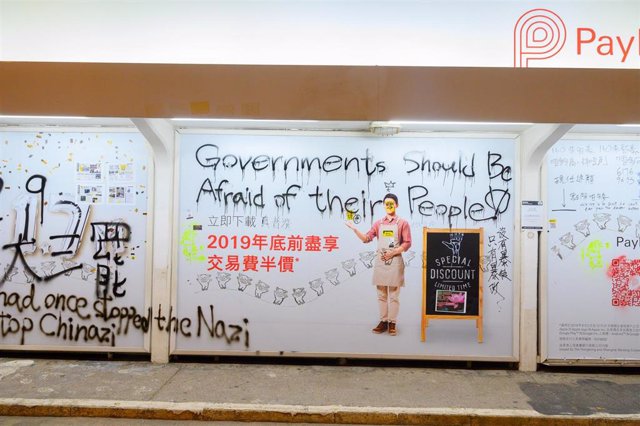 Protests in Hong Kong. – Chien-min Chung
MADRID, Dec. 15 (EUROPE PRESS) –
The Hong Kong Police arrested three people in Tuen Mun (west) on Saturday while testing a home-made remote-controlled bomb.
According to senior superintendent Steve Li Kwai Wah of the Organized Crime Office, only a small number of explosives have been found there, so it is believed that it was a trial to improve the ability of the explosive to attack in the future, according to He has collected the local newspaper 'The Standard'.
In addition, the Hong Kong Police have confiscated bulletproof vests and gas masks from detainees, aged 27 to 40.
Hong Kong lives a wave of protests since June. They started against the extradition law to mainland China, but the Carrie Lam government resigned from it. However, demonstrations have continued to demand democratic openness, including universal suffrage.