Hong Kong Police again use tear gas to disperse new protests in the territory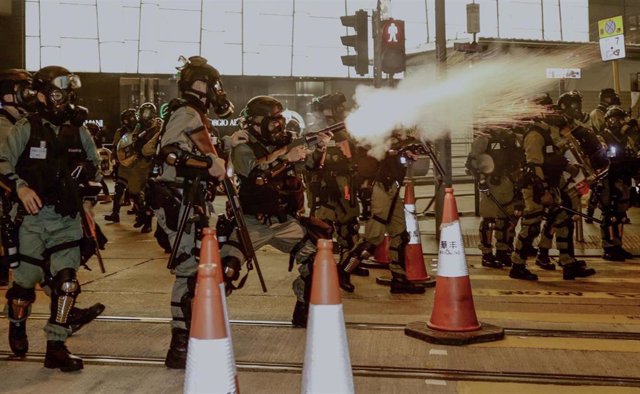 Protests in Hong Kong – Liau Chung-Ren / ZUMA Wire / dpa
MADRID, 2 Nov. –
The Hong Kong Police have turned to tear gas again to clear the new protest called for this Saturday in the streets of the territory in favor of judicial independence.
The march, held after an "emergency call" made by pro-democratic activists, has led to clashes with security forces in Victoria Park and Causeway Bay, two of the usual friction points of the protests. At the moment there is no evidence of injuries.
As a particular note, the Police have also suspended several rallies of the candidates for local elections this month when politicians were preparing to leave Victoria Park to accompany the protesters on Kingston Avenue.
These new clashes take place after the Chinese government announced on Thursday its intention to "perfect" the way in which the leader of Hong Kong is named and relieved, after a four-day closed-door meeting between the main leaders of the Communist Party in Beijing.
China considers the stabilization of the former British colony essential, a scenario for five months of these protests that are ultimately directed against the Beijing Government, which they accuse of violating their principles of autonomy.