Hong Kong authorities announce a commission to address the root of protests in the territory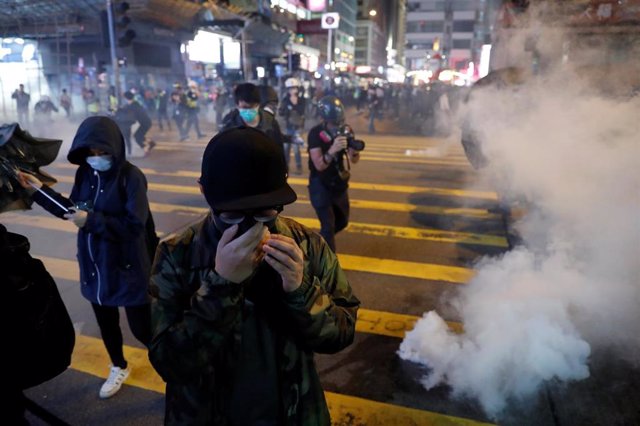 Protests in Hong Kong – REUTERS / TYRONE SIU
HONG KONG, Dec. 29 (DPA / EP) –
The Hong Kong Government has promised the protesters this Sunday "a new beginning" at the beginning of the year that comes with the creation of an investigative commission of the exact causes of the weeks of protests throughout the territory against both local authorities and against the Chinese Government, in an announcement received with skepticism among activists.
The chief secretary of the territory, Matthew Cheung Kin Chung, has published an "open letter to Hong Kong" in which he has announced this "independent review committee" formed by "experts and community leaders" who will study the concrete impact of the now suspended extradition law, origin of the protests, that the protesters consider an attack on the judicial independence of the territory with respect to China.
"The rule of law, human rights, freedom, judicial independence, tolerance, openness and diversity are the fundamental values ​​of Hong Kong. Perhaps the territory does not have the integral appearance of Western democracy, but enjoys' de facto 'of a real and substantial freedom ", the chief secretary has written.
However, NGOs such as Amnesty International have disregarded this announcement by its director for Hong Kong, Man Kei Tam, who has reiterated that the causes are clear: "It is the total indifference of the Government when it comes to taking responsibility for the way in which protests have degenerated because of the disproportionate use of police force, "he explained.
The head of Amnesty has asked the leader of the territory, Carrie Lam, to learn from the lessons of the past to regain the confidence of the population.
Meanwhile, more than 1,000 people have challenged a downpour this Sunday to protest again in the city, this time in their financial center, all with surgical masks to protect their identity.
"We may be few compared to other days," one of the participants, identified only as Wong, tells Reuters, "but the number does not matter: the government still ignores us." At the moment there is no record of incidents in this march.