Hong Kong approves the landing of the 3,600 occupants of a cruise ship after passing the coronavirus quarantine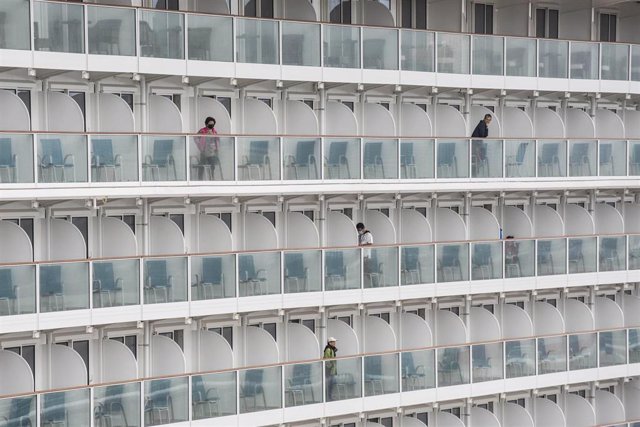 World Dream Cruise, affected by the coronavirus epidemic – Miguel Candela / SOPA Images via Z / DPA
MADRID, Feb. 9 (EUROPE PRESS) –
The medical authorities of Hong Kong have authorized the landing of the 3,600 occupants, counting passengers and crew, of the cruise ship 'World Dream' after successfully crossing the period of quarantine of the coronavirus or NCP that has already left more than 800 dead.
The cruise had been held since last Wednesday at the Kai Tak port terminal after the operator communicated its suspicions about three positive cases among the crew, which have finally been ruled out.
"All samples taken from crew members have been negative and, therefore, all quarantine measures are complete," according to a message from the medical authorities to the cruise, collected by the 'South China Morning Post'.
Although the epicenter of the coronavirus is in Wuhan, cases have been detected in other countries in Southeast Asia, Europe and America. The World Health Organization (WHO), which a week ago declared the global health emergency, has asked the international community to redouble its efforts.
Common symptoms of infection include respiratory symptoms, fever, cough and shortness of breath. In more severe cases, the infection can cause pneumonia, severe acute respiratory syndrome, kidney failure and even death.
The deceased already exceed those registered because of the outbreak of SARS or severe acute respiratory syndrome that was first detected in 2002. In 2003, more than 600 people had died in China because of this virus, while the figure globally reached 765 dead.