Homeless 'hero' of Manchester attack jailed
Chris Parker was told he was "not the hero" he pretended to be but "just a common thief", as he was sentenced at Manchester Crown Court on Tuesday.
The 33-year-old previously admitted stealing a purse and a mobile phone from two victims of the Manchester Arena bombing on 22 May last year.
At the time of the atrocity, which killed 22 and left more than 500 injured, Parker initially claimed on TV how he had been tending to the injured.
Parker even spoke of how one woman died in his arms, after attacker Salman Abedi exploded a shrapnel-laden homemade bomb in the foyer of the concert venue as fans left an Ariana Grande gig.
His purported actions prompted members of the public to raise more than £50,000 for the rough sleeper.
But he will no longer receive the money, to be returned to the donors of an online GoFundMe appeal, after the truth emerged when police viewed CCTV footage.
Instead, Parker will serve four years and three months in jail for two counts of theft and one count of fraud. He has also been banned from central Manchester for 10 years.
Sentencing Parker for his "repugnant" behaviour, Judge David Hernandez told him: "The true spirit of Manchester was displayed by the actions of ordinary citizens of Manchester as well as the emergency services who went to the assistance of those injured that night.
"You were not the hero you pretended to be, you were just a common thief.
"It is hard to contemplate a more reprehensible set of circumstances."
A statement from the mother of a 14-year-old girl who was seriously injured and had her phone taken by Parker was read to the court.
It said: "I was just astounded as I thought that I had seen the worst thing that a person could do to others and this was yet another blow as to how despicable people could be."
The prosecution revealed the phone rang a number of times as people were trying to contact the girl.
Parker terminated one call with an automatic return text message, which read: "Sorry I can't talk right now."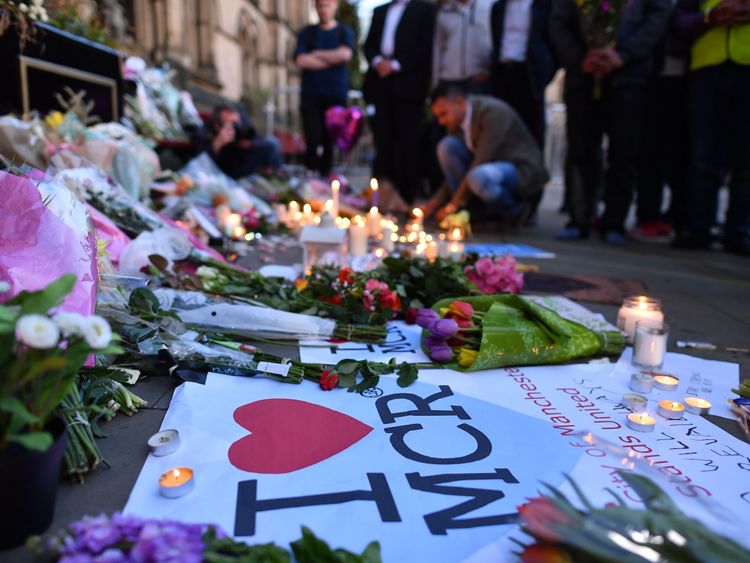 At a hearing earlier this month, Parker admitted taking the purse of Pauline Healey as her granddaughter, Sorrell Leczkowski, 14, lay dying yards away.
He also admitted another count of theft, for taking the mobile phone of a teenager, and one count of fraud, after using Mrs Healey's bank cards in McDonald's on the night of the attack.
Prosecutors said Parker had provided "some comfort and assistance" to victims, but also took the opportunity to steal from those hurt.
Ben Southam, of the Crown Prosecution Service, said: "His actions added to the immense distress the victims and their families have suffered and our thoughts remain with them."
Mrs Healey had travelled to Manchester Arena with her daughter and granddaughter to meet someone, but they had not attended the concert themselves.
The grandmother was injured in the explosion, requiring 15 hours of surgery after the blast.