Hollywood's 'silence breakers' hailed at SAGs
Rosanna Arquette, who was one of the actresses to allege she was harassed by Harvey Weinstein, was applauded on stage as she presented an award, accompanied by Marisa Tomei.
The Oscar-winner told Arquette: "You are one of the silence breakers and we all owe you a debt of gratitude."
The pair also paid tribute to other accusers, including Asia Argento, Ashley Judd and Mira Sorvino, who also made allegations against Weinstein; Anthony Rapp, who alleged he was harassed by Kevin Spacey; and Olivia Munn, who made allegations against Brett Ratner.
Gabrielle Carteris, the actress and president of SAG-AFTRA, the actors union that votes for the awards, also praised the #MeToo movement.
:: SAG winners: Oldman and McDormand tipped for Oscars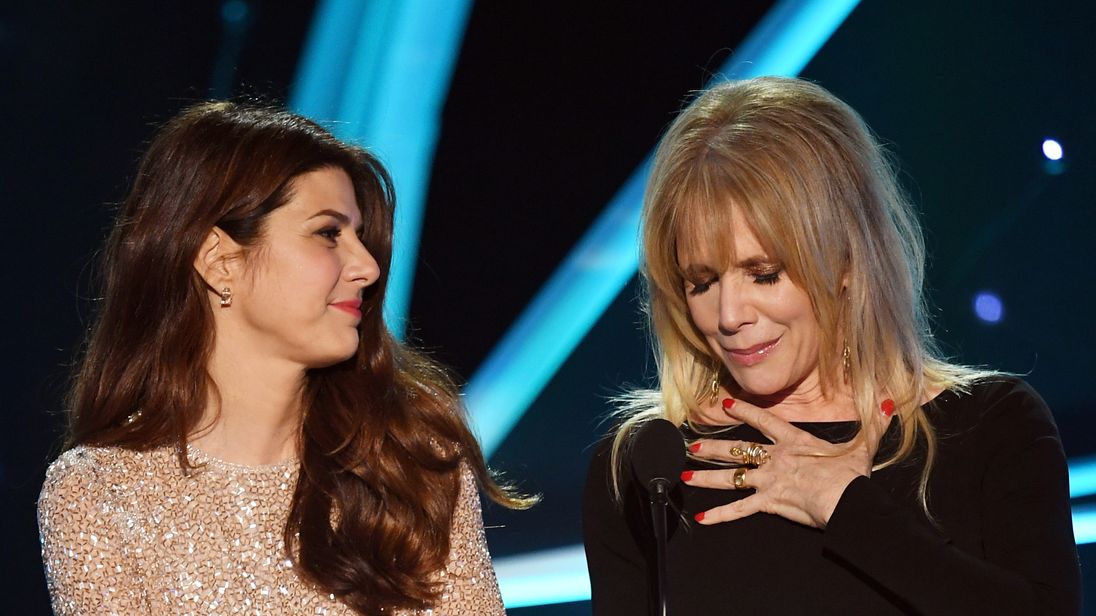 Speaking from the stage during the ceremony, she said: "Truth is power and women are stepping into this power. We are in the midst of a massive cultural shift.
"We are, with brave voices, saying me too and advocates know time is up. We are making a difference. You are making a difference.
"It's amazing, change is coming. And we are the agents of that change. Men and women are the agents of that change. We can and we must create an environment where discrimination, harassment and abuse are no longer tolerated.
"Make no mistake this is not a moment in time, this is a movement. And our strength, our strength comes in our unity."