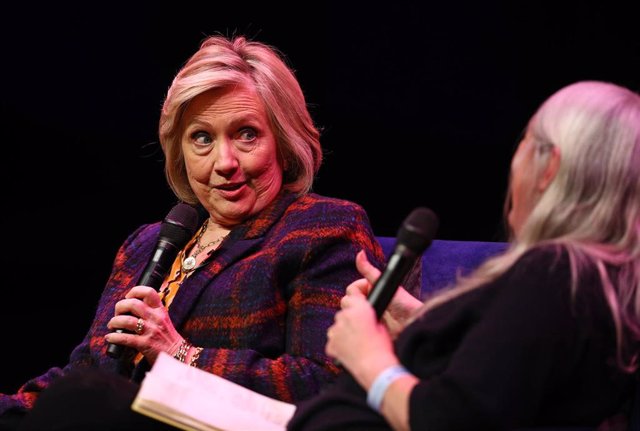 Hillary Clinton, at an event in London – Aaron Chown / PA Wire / dpa
LONDON, 12 Nov. (Reuters / EP) –
Former US presidential candidate Hillary Clinton said Tuesday that it is "shameful and inexplicable" that the British Government has not yet authorized the publication of the parliamentary report on Russia's interference in British politics.
Hillary Clinton sees "shameful" that the Russian interference report is not published before the elections
The report written by the Security and Intelligence Commission of the House of Commons already has the authorization of the security services but the approval of the Government led by British Prime Minister Boris Johnson, which has already advanced that will not give the green light to the document before the holding of the early elections of December 12.
The United Kingdom has accused Russia of trying to interfere in British politics and of trying to interfere with electoral processes developed in Western countries. The Russian Government has repeatedly denied that it interfered and framed the accusations in a campaign against Russia.
The British Parliament Security and Intelligence Commission has investigated accusations of Russian interference in the United Kingdom, including its alleged intervention in the June 2016 referendum on Brexit, in which Johnson led the campaign in favor of the exit of the European Union with Nigel Farage.
Clinton, who has accused Russia of interfering in the U.S. presidential elections in 2016, in which she lost to Donald Trump, has stressed that the British deserve to have the opportunity to read the report on Russian interference before attending at the polls.
"I see it inexplicable that your government does not publish a government report on the influence of Russia. It is shameful and inexplicable," said the former secretary of state, in statements to the BBC. "Every person who votes in this country deserves to know this report before the elections are held," he stressed.