Hillary Clinton, against Bernie Sanders: "Nobody likes it"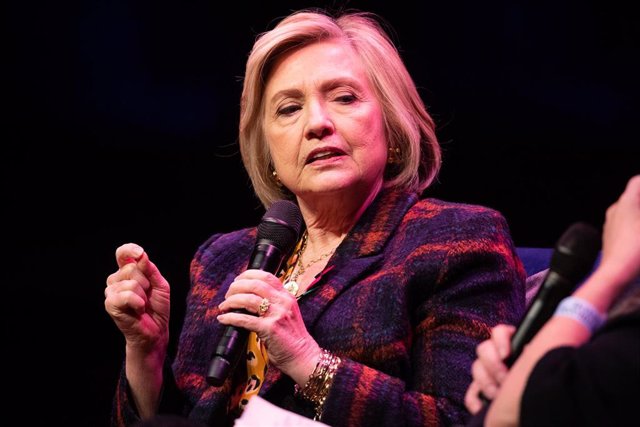 Hillary Clinton – Aaron Chown / PA Wire / dpa – Archive
MADRID, Jan. 21 (EUROPE PRESS) –
Former US presidential candidate Hillary Clinton has criticized her former rival Bernie Sanders in an interview in which she has said she "doesn't like anyone" and in which she has refused to clarify whether she will support him if he is elected as a candidate of the Democratic Party for the elections of November.
Clinton imposed himself on Sanders in the primary four years ago, after a race that was more at odds than the polls initially predicted. With Sanders again in liza, the former first lady has entered the debate fully thanks to a documentary that will broadcast the Hulu platform.
In statements to 'The Hollywood Reporter', Clinton has reaffirmed in statements that appeared in that documentary and in which he has assured that Sanders has only obtained the support of a senator, despite his long experience in Congress.
"Nobody likes him. No one wants to work with him. He has not achieved anything," said Clinton, who has also criticized the "culture" surrounding his former rival and would have led to "relentless attacks" against other candidates Democrats, "especially women."
Precisely the confrontation between Sanders and also Senator Elizabeth Warren has made headlines in recent days, after she was assured that her partner warned her in 2018 that a woman would not have options to reach the White House in the next elections.
Clinton has spoken to say that, if true, that statement is "false", to the extent that she imposed herself in the last Democratic primary and then also won in number of votes to Donald Trump in the presidential elections, although The electoral system ended up favoring the tycoon.
Clinton has assured that these apparent suspicions of Sanders "are part of a pattern." "He said that I was not qualified. I had much more experience than him and had achieved much more, but he attacked me," said who was head of US diplomacy during the Presidency of Barack Obama.
On the possibility of supporting Sanders in case he finally wins the Democratic primary, Clinton has been elusive: "We have not reached that point. We are still in a very intense primary campaign."