Herne Bay father at 'wits end' when he killed daughter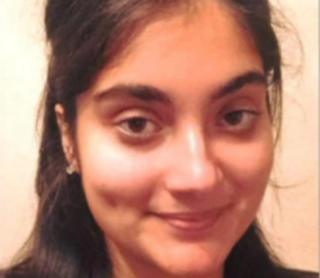 A father killed his daughter because he was "at his wits' end" with her mental health problems before then trying to murder her mother, a court has heard.
Richard Kray, 64, strangled Olivia, 19, in a caravan at Westlands Caravan Park, near Herne Bay in Kent, last July.
A sentencing hearing at Maidstone Crown Court heard he then tried to strangle his ex-partner Damyantee Cowan.
In December he admitted manslaughter by diminished responsibility and attempted murder. He will be sentenced on Monday.
Simon Taylor, prosecuting, told the court Ms Kray, who was described as "loving and "kind", had a severe anxiety disorder, and had battled mental health problems since the age of 10.
She was also dependent on her father to accompany her when she wanted to go out.
In 2016 health professionals noted her parents had "reached the end of their tether with her".
'Frozen with panic'
The court heard that on 24 May last year Kray told his sister it would be "easier to kill the three of them", referring to himself, Ms Cowan and Ms Kray.
Mr Taylor said by July his ability to cope with his daughter's illness was "rapidly diminishing".
Less than a week before he carried out the killing, Kray told Ms Cowan: "Let's crash the car, let's all be killed together."
Three days before his daughter's death Kray told her friend's mother: "I've even thought about killing the pair of them. Obviously I wouldn't, I love her, she's my daughter.
"It's my bloody fault, I've let it go on too long."
After strangling Ms Kray on 21 July in the caravan where he lived, Kray went to Ms Cowan's house and grabbed her by the neck, leaving her "frozen with panic", Mr Taylor said.
The court was told he dragged her between rooms, then put his hands over her mouth, pushed her onto the stairs and climbed on top of her.
Ms Cowan managed to break free, and ran out of the house to a police station.
Kray handed himself into police a short while later, telling them where his daughter's body was and saying that he "couldn't let her suffer anymore".
"I'm at my wits' end for months and months. I know it's no excuse," he said.
Kray was deemed unfit for interview and taken to a psychiatric clinic in Maidstone for treatment.
Judge Philip Statman indicated he would pass a sentence which allows Kray to continue to be treated at the facility before being moved to jail.
He added: "There's a great deal of public interest in this case and I wouldn't want it thought that the medical services failed her [Ms Kray] in any way.
"It's very important we understand that."
The hearing continues on Monday.