Help us party: Plea to councils over Royal Wedding day
While local authorities vary in how much they usually charge residents to close their road, some have already committed to waiving fees for those planning to celebrate the Royal Wedding on 19 May.
Thousands of people enjoyed street parties when the Duke and Duchess of Cambridge were married seven years ago, with Britons enjoying an extra Bank Holiday.
While no extra day off work has been granted for the latest Royal nuptials, plenty are still expected to celebrate on what is the same Saturday as the FA Cup final.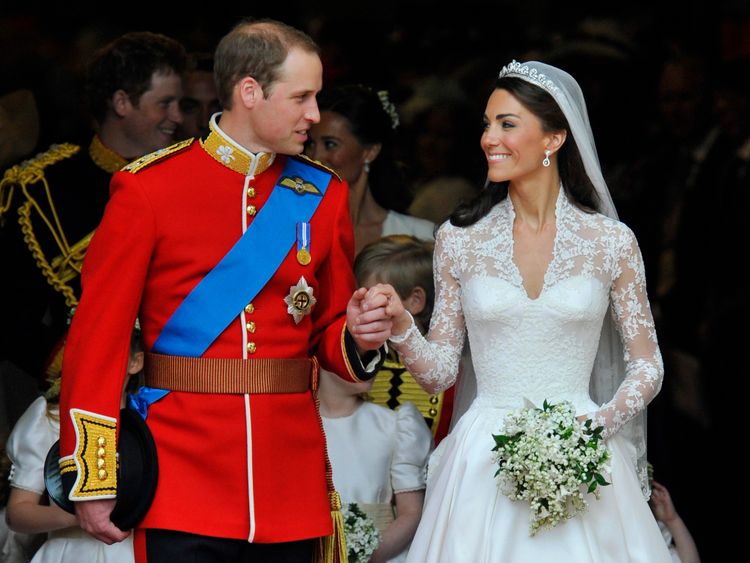 The Ministry of Housing, Communities and Local Government said it hoped councils would make it as easy as possible for parties to be held.
"Many councils, from Bromley to Salford, have already announced that they are waiving charges for street party road closures, making it easier and cheaper than ever to hold celebrations," the department said.
"The Government is urging other councils to follow suit."
Fans of both the Royals and the beautiful game were relieved to discover that the wedding will not clash with the Cup Final– with the service starting at midday and kick-off at Wembley at 5.30pm.
Jake Berry MP, the Parliamentary Under Secretary of State, said: "We've made it easier than ever for local residents from all backgrounds to come together to celebrate the Royal Wedding and we hope councils will get into the spirit by helping people wishing to organise street parties."
More from Meghan Markle



Prince Harry and Meghan Markle wow Edinburgh crowds




Royal Wedding: No clash with FA Cup final




Meghan Markle's half-sister questions her motives for her humanitarian work




Conservative councillors quit over Royal wedding homeless row




Meghan 'sparkles' in visit with Harry to Cardiff




LIVE: Meghan 'so excited' on Wales trip with Harry
The Street Party Site, which advises people on good practices for organising such events, says that one resident on behalf of their road will need to apply to their council three to 12 weeks in advance.
Every house and business in the street will need to be informed of the plan, and emergency services will need to be consulted to ensure access to the road is not compromised.