Heiress killed in plane crash after hen weekend
Mina Basaran, 28, died on board a private jet after it crashed into a remote part of Iran's Zagros mountains on Sunday evening.
She is the daughter of Huseyin Basaran, the chairman of Turkey's Basaran Investment Holding, and is understood to have been in line to succeed her father.
Ms Basaran was on the board of the company, after graduating from Koc University in Istanbul and continuing her studies at a business school.
According to her social media, she was the owner of a Ramada resort in Turkey and a yacht firm.
Ms Basaran was engaged to Murat Gezer and was due to marry next month at the Ciragan Saray, an Ottoman-era palace which is one of the most prominent wedding venues in Turkey.
According to reports, three of the other hens on the trip were due to marry this summer, and one was pregnant.
The group wore matching hen dressing gowns in the last photo they had taken together, shared with the hashtag #minasbachelorette, and taken at the One and Only Royal Mirage luxury hotel in Dubai.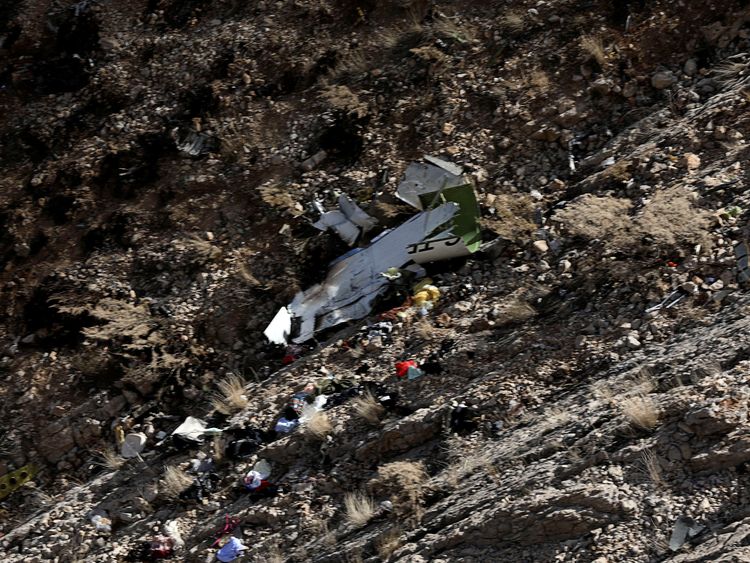 They had also been to a Rita Ora concert in Dubai during their trip.
Mr Basaran had named one of his residential developments after her, and she shared some pictures from Mina Towers on her Instagram before she died.
Turkish media reported the two female pilots killed were Beril Gerbes and Melike Kuvvet. Ms Kuvvet was one of the first female pilots in the Turkish armed forces, but left to work in civil aviation.
The cause of the crash is not yet known.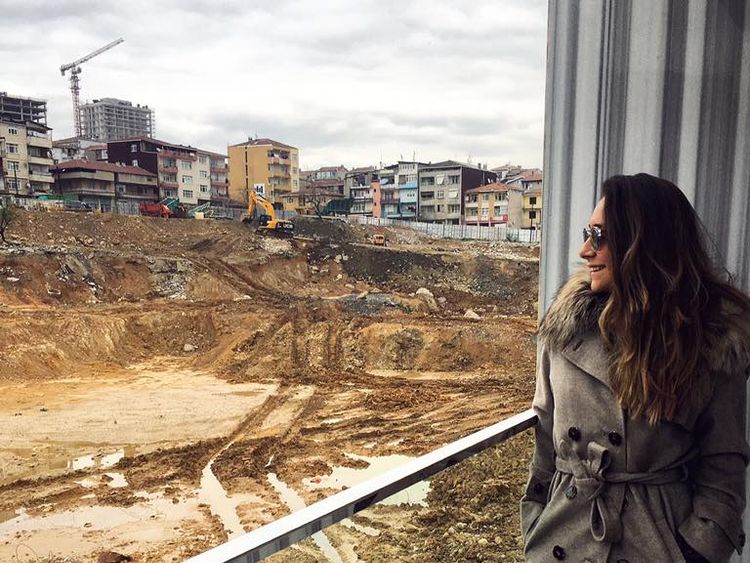 The flight took off from Sharjah International Airport on Sunday and one hour later rapidly gained altitude before dropping drastically according to Flight Radar 24.
Iranian emergency management organisation spokesperson Mojtaba Khaledi said the plane hit a mountain and burst into flames.
Rescuers were dispatched to the scene in a remote part of the Zagros mountain range, 230 miles south of the capital Tehran.
Witnesses in a village near the crash claim they saw flames coming from the plane's engine before it went down, according to Iranian news agency Fars.
The aircraft's black boxes have been found and will be handed to Turkish authorities.
More from World



Dozens killed after plane 'crashes into football pitch' in Nepal




Pilot survives as five passengers die in New York helicopter crash




Football match halted as club owner takes gun on to the pitch




Body of missing boy Gabriel Cruz, 8, found in car in Spain




Queensland faces 'crocodile invasion' after floods




French fashion designer Hubert de Givenchy dies aged 91
Basaran Holdings has dominated Turkish industry since the collapse of the Ottoman empire, and grew out of the country's hazelnut trade.
Mr Basaran also used to be the deputy chairman of Turkey's Trabzonspor football team.