Heavy snow cancels trains and flights across UK
A total of 228 Greater Anglia trains are no longer running on Monday and Tuesday, while South Eastern passengers were told to finish journeys by 6pm today to avoid disruption.
British Airways said it had cancelled about 68 short-haul flights, with sub-zero temperatures set to last throughout the week.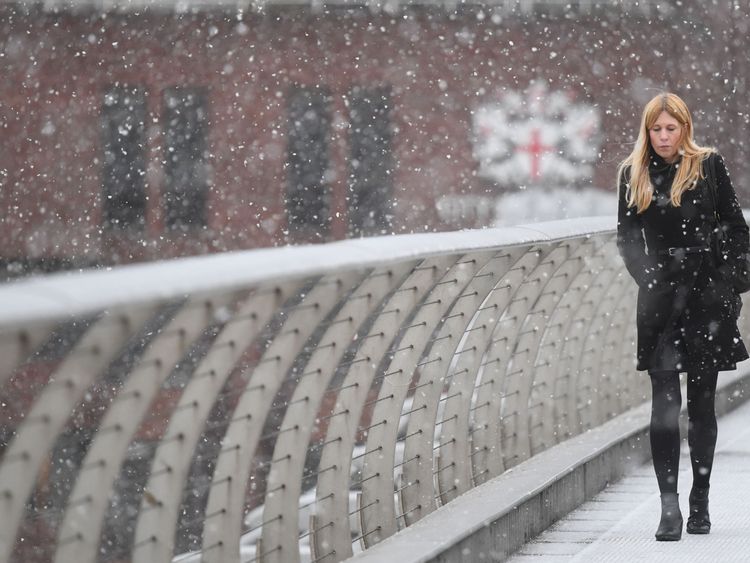 A BA spokeswoman said: "We are offering flexible rebooking options for all short-haul customers on flights to and from Gatwick and Heathrow this week due to the adverse weather conditions which are forecast."
Train operator C2C said journeys after 9pm on Monday could be altered or cancelled due to the icy conditions, while Great Northern said it would run a "heavily reduced timetable" on Tuesday.
Greater Anglia, which will stop running services at 10pm on Monday, apologised for the disruption, saying the last time such heavy snow fell in the region was more than 25 years ago.
The Ministry of Defence said it had three battalions on standby to respond to weather-related emergencies.
The Met Office is predicting up to 20cm (7in) of snow in some parts of eastern England, Scotland and Northern Ireland by the end of Wednesday.
The wind chill in the UK, which could see parts of the country drop to temperatures as cold as -15C (23F), is on par with forecasts for parts of northern Norway and Iceland.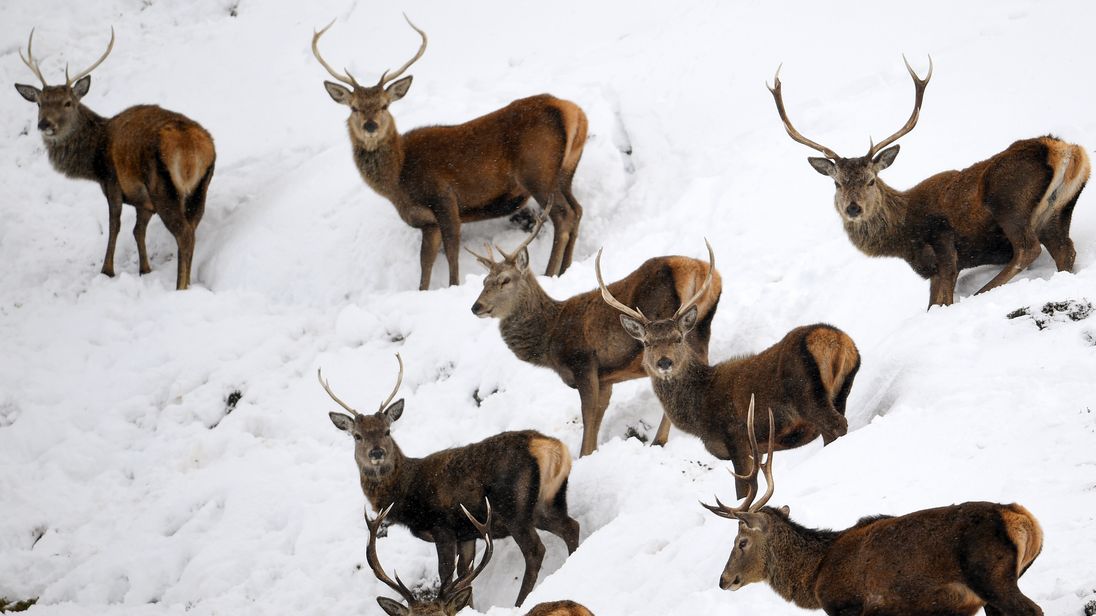 Public Health England has urged people to check on elderly or vulnerable neighbours during the cold spell.
Members of the public have also been asked to look out for the homeless and report anyone sleeping rough in the freezing conditions to their local council.
Amber warnings of snow have been issued for northern, central and south-eastern England on Tuesday, and eastern Scotland on Wednesday.
The Met Office said rural communities could become cut off, with power outages and disruption to mobile phone services likely.
The majority of Britain is being warned of the potential for delays on the roads, trains and in the air by the middle of the week.
A less severe yellow warning for snow is in place from Monday to Wednesday.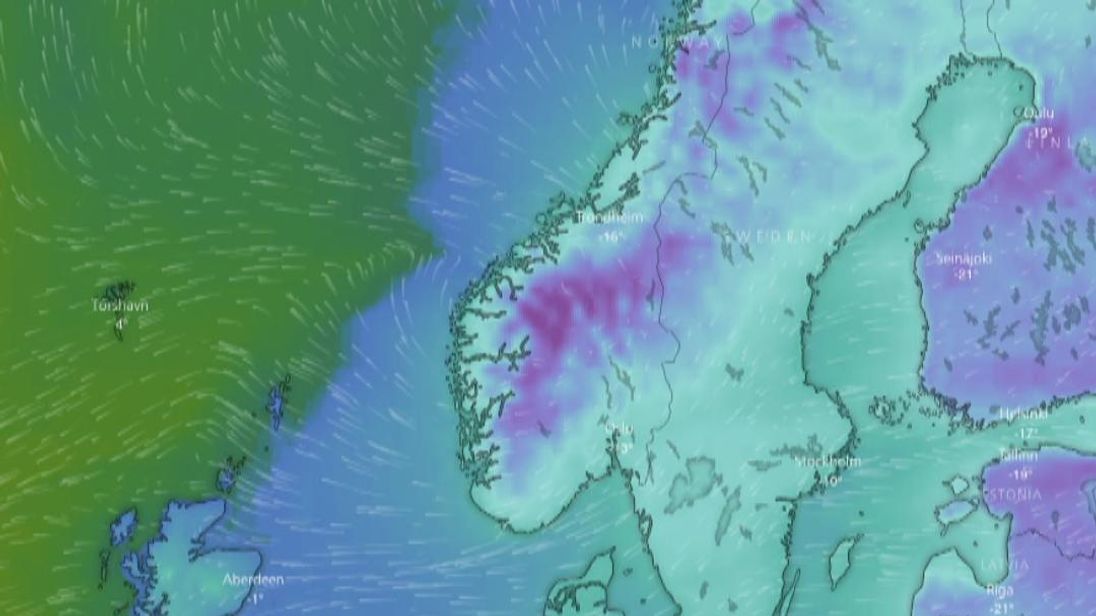 Sky News weather presenter Isobel Lang warned that snow showers would become "heavier and more frequent" this week.
More from snow



LIVE: 'Risk to life' warning as UK freezes




Paris snow: Eiffel Tower to remain closed as freezing conditions cause disruption




UK braced for more snow after coldest night in two years




'Bomb cyclone' barrels into the US, with blizzard warnings in force




America's northeast braced for 'bomb cyclone' after snow storm hits south




UK snow: Not too late for the UK to have white Christmas, say forecasters
She said: "Tonight will see a penetrating frost with snow showers becoming heavier especially across southeast England and the Thames Estuary along with southern Scotland and northern England.
"Tuesday and Wednesday will bring further showers, and some more persistent snow belts which will pushouthwestwards across the country through the day.