Hariri demands the immediate formation of a new cabinet before "the popular storm"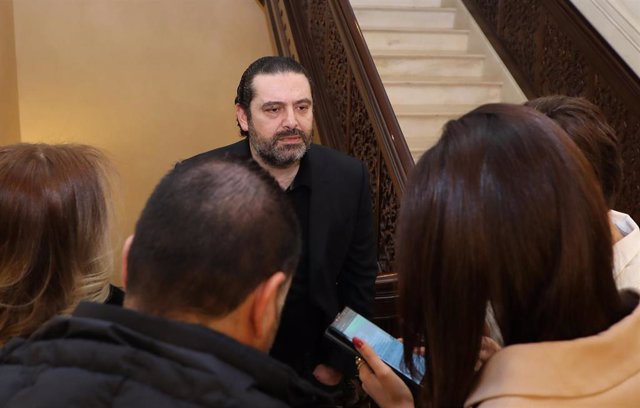 The acting prime minister of Lebanon, Saad Hariri. – – / Dalati Nohra / dpa
MADRID, Jan. 19 (EUROPE PRESS) –
Lebanon's acting prime minister, Saad Hariri, has called on the negotiators of the new cabinet on Sunday to accelerate the process as much as possible to "calm the popular storm" after the riots last night in Beirut, which they are among the most serious since the beginning of the protests against the authorities of the country.
Hariri has also urged protesters to also refrain from resorting to violence and strive to preserve the "dignity of Beirut" after a night with more than 220, mostly due to the action of security forces.
"Yesterday we feared for Beirut but, as usual, we have sewn our wounds and the protesters have cleansed their faces of anger," Hariri wrote on his Twitter account. "We beg God for the recovery and safety of all the wounded and for saving our country from the threat of falling into a struggle," he added.
Hariri has asked his colleagues to "stop wasting time, form a government and open the door to the arrival of political and economic olutions," because "keeping the Army and security forces in a state of constant confrontation only dilates the problem".
Demonstrations in Lebanon began on October 17, with protesters from different religious groups accusing the Government of mismanagement and corruption. In response to the demonstrations, Prime Minister Saad Hariri referred his resignation from the post of Prime Minister to the President of Lebanon, Michel Aoun.