Hammond dismisses Johnson call for NHS cash
The Chancellor pointedly reminded Mr Johnson he is the Foreign Secretary, without responsibility for health spending, as he arrived for a meeting of European finance ministers in Brussels on Tuesday.
While Mr Hammond is in the Belgian capital, other senior Government figures will gather in Downing Street for a Cabinet meeting, where Mr Johnson is expected to call for £5bn extra a year for hospitals from March next year.
Working out at £100m a week, the cash injection would allow the Foreign Secretary to show he is acting on his EU referendum claim that NHS spending can be raised once Britain leaves the EU.
Tuesday's Cabinet meeting also follows publicly-stated concerns by Tory MPs that Theresa May's Government is demonstrating a lack of ambition.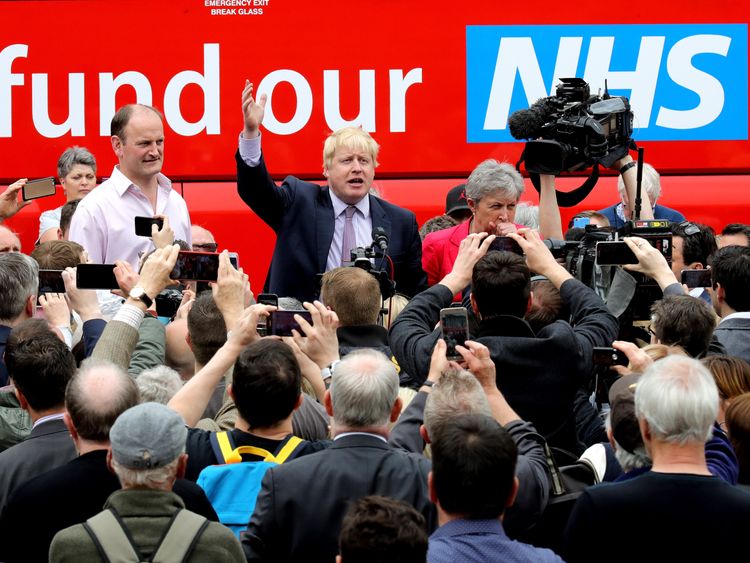 However, Mr Hammond signalled a Treasury reluctance to indulge Mr Johnson's request when asked whether he would agree to the demand for more NHS spending.
The Chancellor said: "Mr Johnson is the Foreign Secretary.
"I gave the Health Secretary an extra £6bn at the recent Budget and we'll look at departmental allocations again at the spending review when that takes place."
Mr Johnson is expected to make his case for more NHS funding as Jeremy Hunt, the Health Secretary, updates ministers on the winter health crisis.
The Foreign Secretary's pending demand has angered Remain-backing MPs.
Former Tory minister Anna Soubry claimed on Twitter the Prime Minister "should have sacked" her Foreign Secretary "for longstanding incompetence & disloyalty".
"Unless TM acts now Boris will bring her down," she wrote.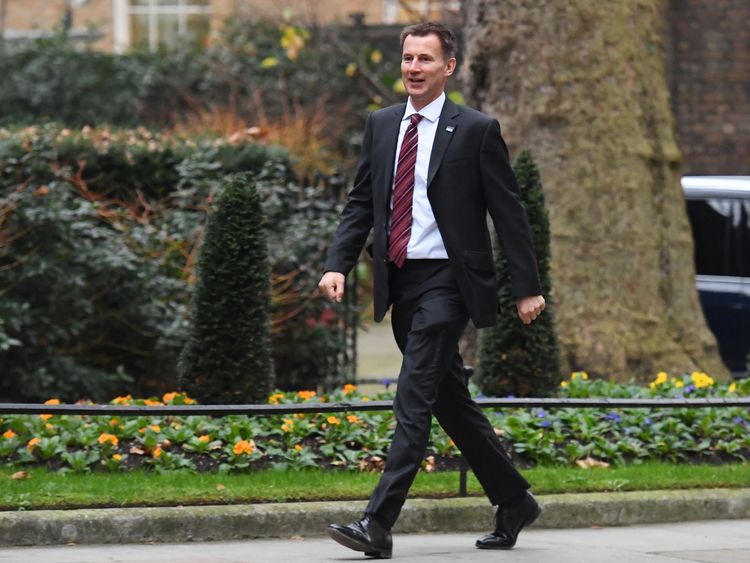 Labour's Ben Bradshaw, a supporter of the pro-EU Open Britain campaign, said: "Few ministers in modern history have done more to undermine our NHS than Boris Johnson.
"His lies about how Brexit would deliver £350m a week for the health service have fatally damaged public trust.
"And the reality of Brexit so far has been a weakened health service with fewer resources and a Brexodus of nurses and doctors.
"The reality is that Brexit is today the biggest threat facing the NHS."
The Chancellor will use Tuesday's meeting in Brussels to "build on the momentum" in Brexit negotiations, he said, following the completion of the first phase of divorce talks last month.
Mr Hammond will then head to the World Economic Forum in the Swiss ski resort of Davos later this week, with the Chancellor taking a message that "Britain's open for business".
"We're keen to discuss with partners, both European and further afield, about our future relationships and Britain's role in the global economy and, in particular, London's role in the global financial economy," he added.