Guaidó will meet with Pompeo in Bogotá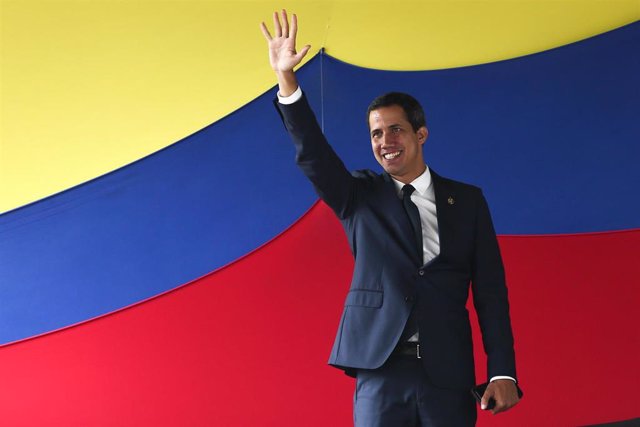 Juan Guaidó – Pedro Mattey / dpa – Archive
BOGOTÁ, Jan. 19 (EUROPE PRESS) –
The self-proclaimed president of Venezuela, Juan Guaidó, will meet with the US Secretary of State, Mike Pompeo, during his stay in Bogotá, the Colombian capital, where he arrived this Sunday.
The director of the National Communication Center of the Guaidó government, Alberto Ravell, has posted on Twitter that this meeting will take place and also the Colombian president, Iván Duque, has confirmed the appointment.
Guaidó will participate in the Hemispheric Ministerial Conference against Terrorism that will be held at the Santander General Cadet School.
"We welcome the President of Venezuela @jguaido to Colombia. This afternoon we will hold a work meeting. Likewise, the President @jguaido will participate, this Monday, in the Hemispheric Summit to Fight against Terrorism," Duque posted on Twitter.
The last time Guaidó left Venezuela, he did so in defiance of a movement restriction court order and to cross the border in an effort backed by the United States to transport aid to the country. This is the second time he has left the country from his self-proclamation as president.
"Already in Colombia, grateful to President Ivan Duque for his support of the struggle of the Venezuelan people. We will generate the conditions that will lead us to Freedom. And I assure you that the return to our country will be full of good news," said Guaidó. , also in the social network.
Colombia is among the fifty countries, including the United States, that have recognized Guaido as president of Venezuela since the beginning of 2019, when he invoked the country's Constitution to delegitimize the Venezuelan president, Nicolás Maduro.