Guaid ó renews as "president in charge" of Venezuela after circumventing the 'chavista' blockade of Parliament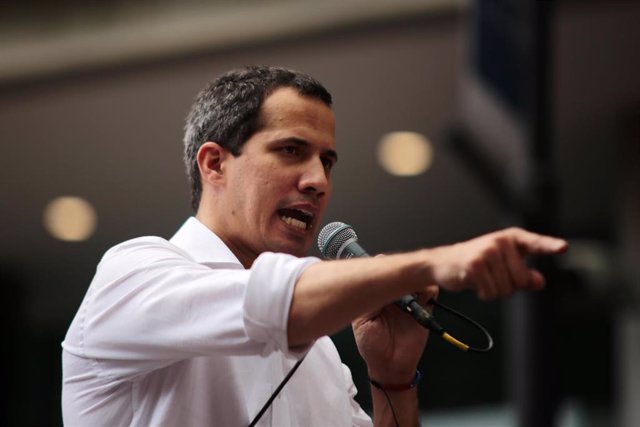 The self-proclaimed "president in charge" of Venezuela Juan Guaidó – Rafael Hernandez / dpa – Archive
MADRID, Jan. 7 (EUROPE PRESS) –
The self-proclaimed "president in charge" of Venezuela, Juan Guaidó, has taken office on Tuesday for a second term, after also renewing the position of head of the National Assembly, in the same Legislative Palace, something he could not do last Sunday due to the blockade of security forces, which today has managed to outwit.
"In the name of those who have no voice today (…) Today, about this Constitution, which we will revive (…), on behalf of Venezuela I swear to fulfill the duties of the president in charge and seek a solution to the crisis to live with dignity and prosperity and recover normalcy in Venezuela, "he said with one hand on the Magna Carta.
Guaidó has taken office before the first vice president of the National Assembly, Juan Guanipa, who has demanded "to comply with the highest precepts of Venezuelanity to act on an interim basis, as manager, the Presidency of the Republic."
The leader of Popular Will has been able to renew the position by taking possession, in the same session, as president of the National Assembly, a position for which he was elected last Sunday in a convulsive vote.