Guaid ó launches an "international alert" for the "arbitrary arrest" of his uncle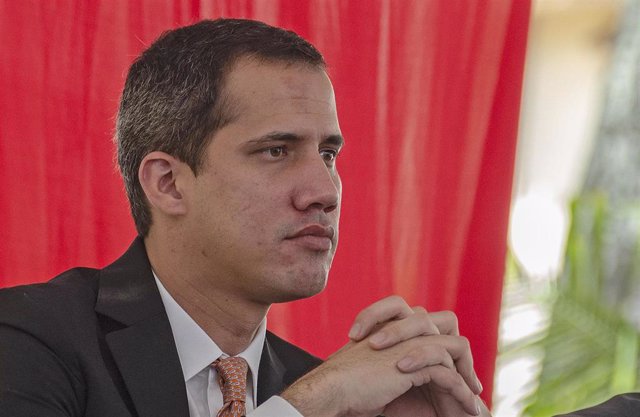 The self-proclaimed "president in charge" of Venezuela, Juan Guaidó – Jimmy Villalta / ZUMA Wire / dpa
MADRID, Feb. 14 (EUROPE PRESS) –
The team of the self-proclaimed "president in charge" of Venezuela, Juan Guaidó, has launched an "international alert" for the "arbitrary detention" of his uncle, Juan José Márquez, with which he seeks to increase the "pressure" against the Government of Nicolás Maduro, whom he has accused of trying to stay in power "at all costs."
The person in charge of launching this "international alert" has been responsible for foreign relations in the Guaidó cabinet, Julio Borges, through a statement in which he reiterated "Venezuela and the world that it is time to raise decisively and without I fear the measures and pressure exerted against the tyranny headed by Maduro. "
Márquez was arrested on his arrival at the Maiquetía International Airport, Caracas, on Tuesday, on a flight by the Portuguese airline TAP from Lisbon accompanying his nephew on his return to Venezuela after an extensive international tour.
According to the 'number two' of the ruling United Socialist Party of Venezuela (PSUV), Diosdado Cabello, was arrested for wearing a bulletproof vest and flashlights that would contain explosive C4, "a very dangerous material."
After 24 hours without anyone knowing his whereabouts, Márquez was presented to a judge who ordered his entry into pretrial detention. Currently, it is in the facilities of the General Directorate of Military Counterintelligence (DGCIM) in Caracas.
"He is innocent of the facts that are imputed to him, which are nothing other than a vile assembly, false accusations that scratch the absurd, since no one can believe that from an EU airport they would allow to enter, get on a plane and leave a passenger with explosives, "he wielded.
Portugal's Foreign Minister Augusto Santos Silva has also agreed that the accusations made by the Maduro Government against Márquez "make no sense", pointing out that his detention is nothing more than a "way to intimidate" Guaidó.
"All this is a sowing to accuse Márquez of arms trafficking and the promotion of terrorism" and "attack the relatives of his enemies in order to break his will, Borges has warned.
For the 'foreign minister' of Guaidó, this case "once demonstrates the authoritarian nature of the Maduro regime, violator of the Rule of Law and Human Rights."
"We are kidnapped as a country and, therefore, we face a criminal agglomerate that uses the force of arms to try to stay and perpetuate itself in power at the cost of whatever," he denounced.
Against this, he clarified that "these actions, rather than bend and submit, strengthen us in our convictions, because the facts prove us right." "It is time to continue fighting together and together, both internally and internationally, to achieve the liberation of Venezuela," he said.