Guaid oacute ;, after his arrival in Venezuela: "The dictatorship was never so alone"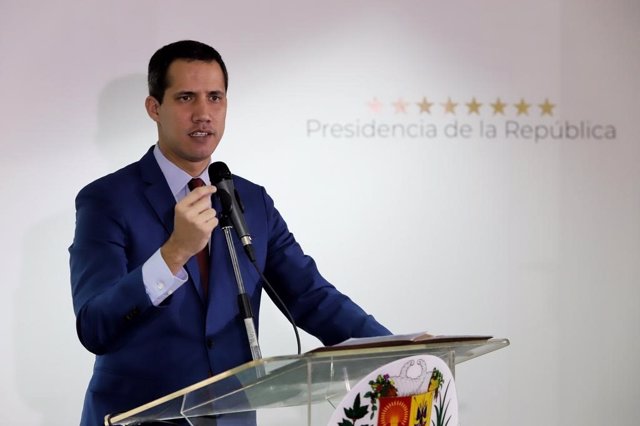 The self-proclaimed president of Venezuela, Juan Guaidó – PRESS GUAIDÓ – Archive
MADRID, 11 Feb. –
The self-proclaimed "president in charge" of Venezuela, Juan Guaidó, has stressed after his arrival in Caracas after a month of international tour that brings "the commitment of the free world" and stressed that "the dictatorship was never so alone."
The opposition leader, who has assured in a message spread on his Twitter account that is already in Venezuela, has stressed that many are "willing to help recover democracy and freedom" in Venezuela.
"A new moment begins that will not admit setbacks and that needs us all doing what we have to do," he said before stressing that "the time has come."
Thus, he has asked everyone to be "attentive to the new announcements" he will make shortly and has affirmed that "today, more than ever, unity, trust and political discipline will be necessary." "We are back," he has riveted.
Members of the Bolivarian National Intelligence Service (SEBIN) and the Bolivarian National Police (PNB) had deployed shortly before around the international airport of Maiquetía, where a group of deputies from the Venezuelan opposition party Popular Will have denounced attacks by the were security while waiting for the arrival of Guaidó.
Shortly before, the agents had stopped the buses on which they intended to reach the capital's aerodrome, so the deputies have chosen to continue on foot despite the human barriers formed by the uniformed.
Despite the "blockade of the repressive forces of the Maduro dictatorship", in the words of the National Communication Center, some deputies have achieved their goal.
Guaidó has proclaimed the "success" of his international tour, ensuring that his international partners have pledged to take concrete measures against the Government of Nicolás Maduro, but he has urged Venezuelans to do their part by reactivating street protests.
The "president in charge" hopes to achieve in 2020 the objective that has resisted him in 2019: to evict Maduro from the Miraflores Palace to hold a "really free" presidential election.