Grenfell Tower inquiry: Victim's son 'prays for death'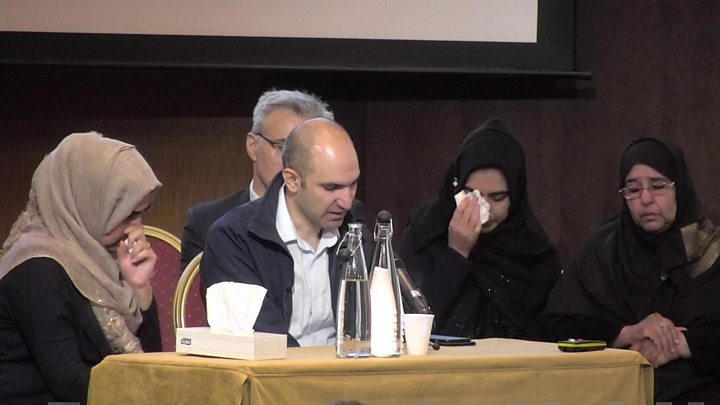 A man whose father died in Grenfell Tower has told the inquiry into the fire he prays for death so he can join him in heaven.
Hamid Ali Jafari was moved to tears as he recalled searching for 82-year-old Ali Yawar Jafari after the blaze.
He added it sometimes felt his father's soul was present in his own son.
Ali Yawar Jafari, who lived on 11th floor with his wife, was described as a "real hero" for alerting neighbours to the blaze as it spread.
Sitting alongside his mother and two sisters, Hamid said: "I think the happiest moment he had was when my son was born, because he was attached to him a lot.
"Both of them were connected to each other."
He added: "When I am holding him I feel I am holding my dad because I can still smell my dad on my son."
His voice breaking, Hamid told the inquiry: "I have never dreamed or thought of going to heaven but now I fight every day, every second, because I want to join my dad.
"And I pray every day – and even I request my friends to pray for me – that I die soon to meet my father."
Mr Jafari died while trying to escape from Grenfell Tower after becoming separated from his wife and daughter.
Referring to the days after the fire, Hamid recalled walking around the tower "to share my feelings with my father" but also the "hopelessness".
In a video tribute, Mr Jafari was described by his family as a "kind person and a kind husband".
They recalled his love for travel and animals, and how he once freed a pigeon whose legs were trapped in twine.
His daughter Maria said they were unable to show more happy photos to the inquiry because their memories had been lost in the fire.
Besotted with granddaughter
Anthony Disson – known as Tony – was also remembered
In a video tribute featuring his wife Cordelia and their sons Harry, Alfie and Charlie, he was described as a "good dad, a brilliant husband and a wonderful granddad".
Mr Disson was said to have been "besotted with" his granddaughter Talleulah. She used to call him "dan-dad".
Even now, she still talks about her "dan-dad", Cordelia said.
Mr Disson was involved in the boxing gym at the bottom of the tower, where his sons trained.
"He loved his flat and he loved that he was still in the same area that he had grown up in," Mr Disson's son from a previous relationship, Lee, said in a statement.
He also recalled searching for his father everywhere and putting his name down as "missing".
"My heart was sinking but I prayed Dad had got out, or wasn't at home that night," he said.
At the inquiry
Marie Jackson, BBC News
On the third morning of tributes from families, the chairman Sir Martin Moore-Bick has been a quiet presence.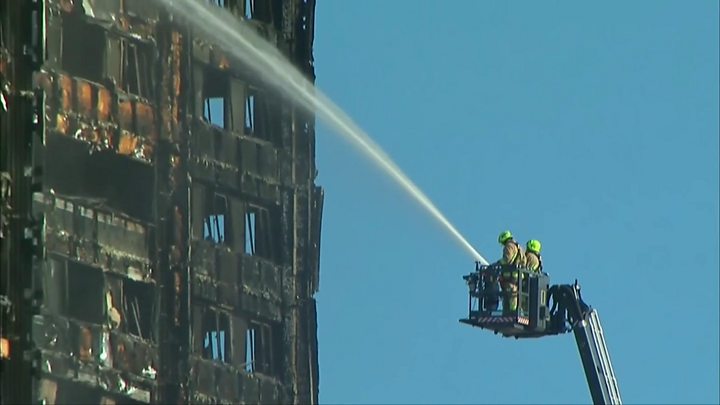 Sitting upright, light-framed glasses perched on his nose, he holds a pen in one hand and rests the other on top, listening intently from a makeshift desk set up on the stage.
As tearful relatives conclude tributes to their loved ones, sometimes in sorrow, sometimes with laughter, Sir Martin joins in the applause and nods reassuringly.
"I feel you get to know the man through your tributes, " he told the family of Anthony Disson.
"Very powerful," he remarked as Hamid, son of Ali Yawar Jafari, shared how he could barely look his mother in the eye since the tragedy.
To the young Aiasha Mohamed, who read her mother's long and deeply-moving tribute to her sister Rania Ibrahim on camera, he said it had been profoundly moving.
"It must have taken a lot of effort to make it," he told her.
'Smart, warm and caring'
Zainab Deen, 32, and her two-year-old son Jeremiah, were found at each other's side on the 14th floor.
In a statement read by barrister Michael Mansfield QC, their family said they could not find a reason "why such a handsome and cheerful boy was taken from us at the age of two".
"Zainab had it all. She was beautiful, smart, warm, caring and a confident and outgoing young woman. Her untimely death has left us heartbroken."
They also remembered "beautiful grandson" Jeremiah, saying: "We will focus on how happy he made us when he was in our lives.
'Lived life to the fullest'
More commemorations were also made to Rania Ibrahim, 30, and her daughters Fathia, four, and Hania, three, who lived on the 23rd floor of the building.
A tribute from Rania's older sister Sayeeda, was read in a video to the inquiry.
"I am so grateful and proud to have her as my sister," she said.
"I raised her to be a strong, brave woman. She lived her life to the fullest."
Mrs Ibrahim said her sister would be at the forefront of the fight for justice, had she survived the fire.
At Prime Minister's Questions, Theresa May said the government must take the "strongest possible action" to prevent another Grenfell tower tragedy.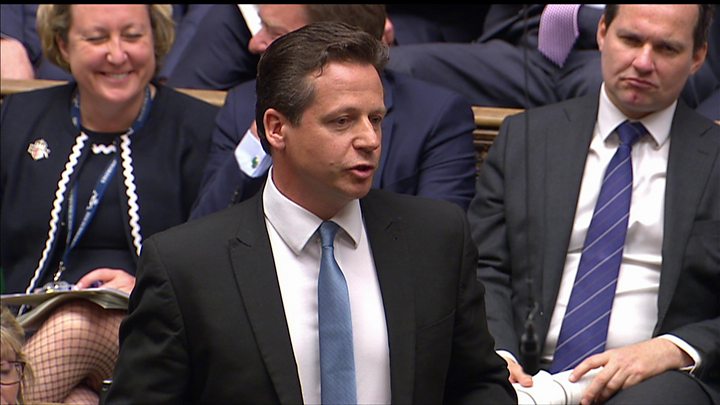 She said the government is "minded to go further" than recommendations in Dame Judith Hackitt's report into building regulations by banning combustible materials in cladding on high-rise buildings.
Labour leader Jeremy Corbyn said in response that "justice had not yet been done" as some of the building's residents are still in temporary accommodation.