Grenfell 'stay put' advice part of police investigation
Metropolitan Police have confirmed that the strategy does form part of their investigation into the tragedy, and detective superintendent Matt Bonner has said that any prosecution would likely fall under health and safety laws.
When asked whether senior fire brigade officers could be charged with manslaughter for not telling people to leave the tower until two hours after being called, he explained: "The London Fire Brigade (LFB) would, as any other organisation involved, have an obligation to conduct their activity in a manner that doesn't place people at risk.
"It doesn't mean that at the moment they have or they haven't, but that's where the legislation is most likely to arise if that was an eventuality."
The LFB and the Fire Brigades Union (FBU) were called upon to defend the policy during the ongoing public inquiry on Thursday, with the latter insisting that there was "no obvious and safe alternative".
Speaking on behalf of the LFB, Stephen Walsh QC said Grenfell "was by far the most challenging event" its crews had experienced in living memory.
Many of the 700 firefighters who responded on 14 June last year were placed in "intolerable positions" and forced to make decisions "with serious consequences whatever they decided to do".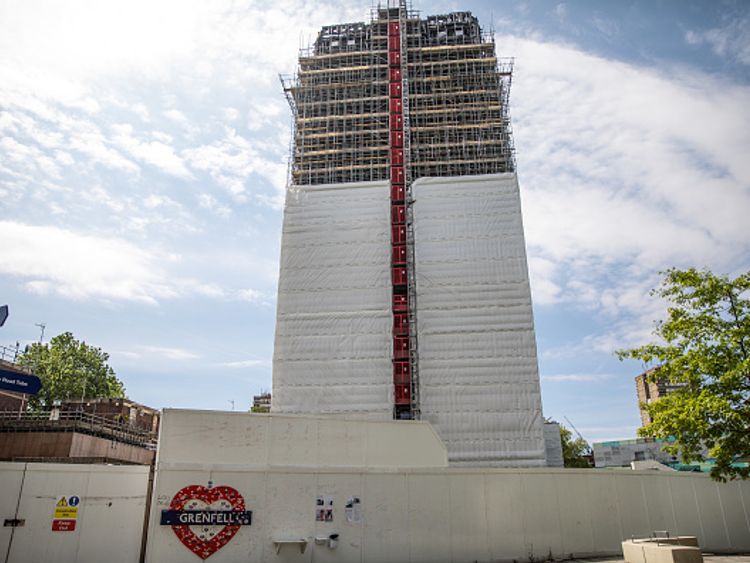 In a statement on behalf of the Fire Officers Association (FOA), Louis Brown commended firefighters for showing "extraordinary courage" at "great risk to their own lives".
The FOA also suggested that "simultaneous evacuation" may not have been a truly viable option, but Mr Bonner said the stay-put policy was "part of our assessment of what happened and therefore falls within the investigation".
Met Police commander Stuart Cundy later clarified that the force was "duty bound" to look at a broad range of aspects from the night, which included the emergency services' response and preparedness.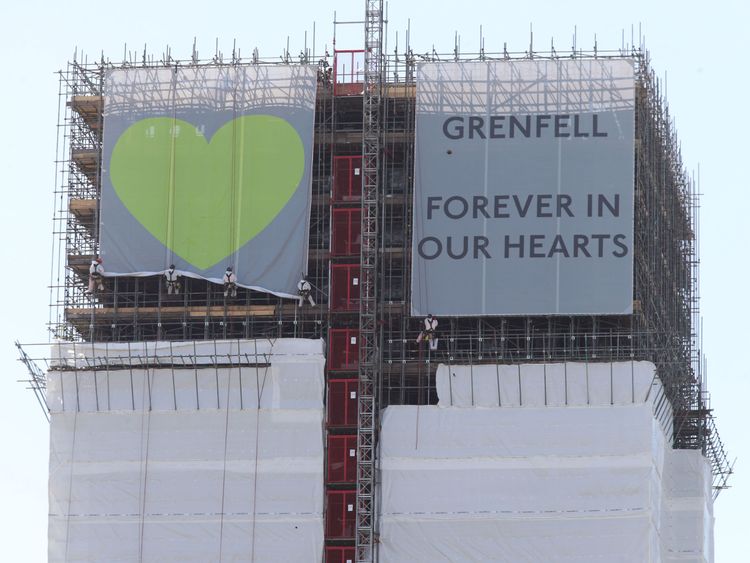 The latest portion of the inquiry began shortly after police carried out raids at eleven addresses, mostly in west London, and arrested nine people over allegations of fraud in connection with the tragedy.
Eight men and one woman who said they were associated with the tower allegedly made fraudulent claims for housing and support, ranging from £25,000 to £100,000.
Mr Bonner said the force "thought long and hard" about carrying out the raids during the inquiry.
He explained: "There's obviously a need for us to act quickly once we are able to, but also wanted to show due respect to events that have been going on in recent weeks in terms of the commemoration hearings and events that are forthcoming in terms of the anniversary.
"We have consulted with the community where we could and we timed them with utmost respect to all considerations."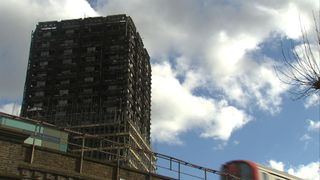 Responding to news of the arrests, Grenfell United chair Shahin Sadafi said: "It is hurtful and saddening that people would take advantage of a tragedy like this.
"It is not just that they have taken funds and charity that was not for them, it is disrespectful to the real victims of the fire and people who lost their lives.
More from Grenfell Tower



LIVE: Fire Brigades Union speaks at Grenfell Inquiry




Grenfell fridge fire resident 'was terrified for his life' after being 'hounded'




Grenfell resident offered 'witness protection'




Grenfell Tower inquiry: London Fire Brigade responds to 'stay put' advice criticism




Grenfell cladding more flammable than 'match in petrol'




First photos of flat where Grenfell fire began
"Our community has shown strength, determination and dignity throughout the last year. Grenfell Tower was a community of good decent people, and we were proud to be each others' neighbours.
"These people have absolutely no place here. We are relieved they have been identified and rooted out."