Grenfell inquiry to start with poignant tributes
From taxi drivers to architects, the very young to the elderly, big families to working singletons; each victim will be remembered over the course of the next two weeks.
Relatives and friends of those who died will have the opportunity to paint a picture of their loved ones in a video recording or personal testimony in front of the retired judge chairing the inquiry, Sir Martin Moore-Bick.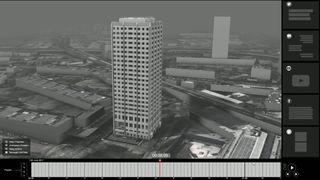 Each one will be streamed live from the hearing which is taking place at the Millennium Gloucester hotel in South Kensington, London.
There will be specialist counselling available during the hearings, a prayer room for those observing Ramadan and NHS staff on hand to ensure those grieving have the support they need.
Nabil Choucair lost six members of his family in the west London tower block fire. His mother, Sirria, was 60 years old and lived on the 22 floor of the tower. On the same level lived his sister, Nadia, brother in law, Bassem, and their three daughters, Mierna, 13, Fatima, 11 and Zainab, three.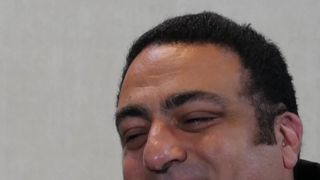 He has decided to make a video tribute to them with the help of a dedicated production company.
He said: "I would always see my mother first. She couldn't wait to empty her fridge and offer you food, even if you had already eaten. She wanted to make sure her son wasn't missing anything.
"Then I would go and see my sister and Bassem and they would also offer me food! They were such an amazing family. So kind and generous. Even to this day I'm getting people come up to me and talk about them."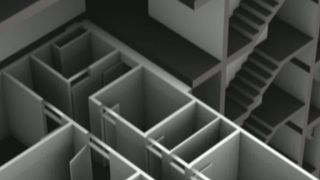 He added: "Mierna was the eldest of the girls and would guide the others. She was very bright and you could see her talent developing. Fatima was the sporty one and had a skill which was so strong for her age.
"Zainab was a special child. She was becoming so strong and wouldn't take no for an answer. She loved nursery rhymes and they were so beautiful when they came out of her mouth."
Nabil lives in east London with his wife and three children. He has spent almost every day since the fire travelling to Kensington to meet lawyers, councillors or campaign groups.
He is exhausted and his grief is so raw. But he says he is determined to get justice for his family and make sure their memory lives on.
He said: "Time has gone so quick but it's barely moved from our end. It's as if it happened today. They were were such a caring family, and loved everyone around them. I only have memories of them now, nothing more than memories and video footage."
There has been no time limit put on the individual tributes; some are expected to last a few minutes and others up to an hour.
The inquiry is believed to have the largest number of core participants to date, with more than 500 survivors, bereaved families and friends, and members of the North Kensington community participating.
More from Grenfell Tower



Govt considers flammable cladding ban following controversial Grenfell review




Grenfell report stops short of outright ban on flammable cladding




Grenfell report will not recommend a ban on combustible cladding




Grenfell campaigner: Theresa May is 'on another planet'




Conservatives hold Kensington and Chelsea despite Grenfell anger




Grenfell: Official fire tests for combustible cladding found "utterly inadequate"
After the commemoration hearings, the public inquiry will move location to the Holborn Bars in central London and the main evidential sessions will begin.
This will focus on the outbreak of the fire on 14 June last year and the sequence of events on the night. There will be a pause in the inquiry on the week of the anniversary.