Grenfell: Advice to stay put 'failed' residents
A report by fire protection expert Dr Barbara Lane, released today by the Grenfell Tower Inquiry, found that residents should have been told to evacuate within 46 minutes of the fire starting on 14 June.
Instead they were advised to remain in their flats and missed a window of opportunity in which they may have been able to leave. By the time the stay put policy was abandoned at 2.47am, it was too late to get out.
Video footage released on Monday showed how the stairwell at the bottom of the tower remained eerily deserted half an hour after the blaze began.
The blaze in north Kensington, west London, killed 72 people.
:: Long read: Grenfell – Britain's fire safety crisis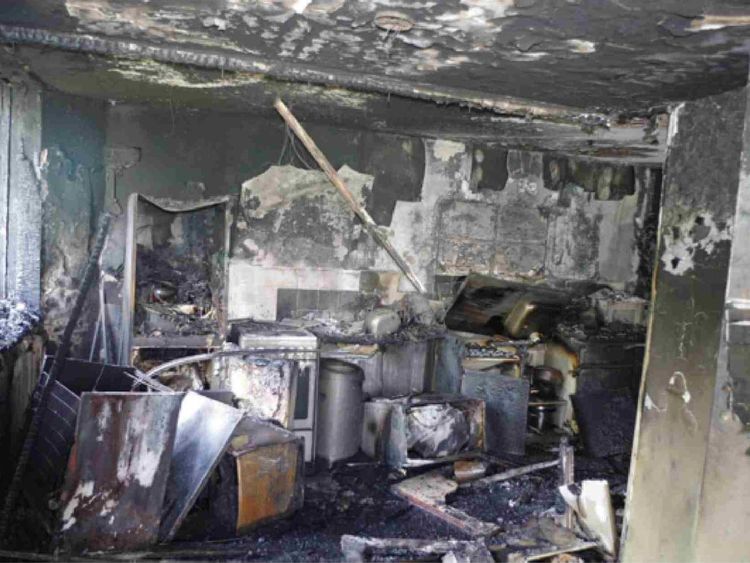 The inquiry also saw photographs of the Tower's charred interior and heard a chilling recording of the 999 call made by Bahailu Kebede, who discovered the fire in his kitchen in flat 16 on the fourth floor of the tower, just before 1am.
"Quick, quick, quick, quick, it's burning," the man can be heard saying, before being reassured by an operator who tells him that the emergency services are on their way.
Standard guidance for high-rise blocks, the stay put strategy assumes that a fire will be contained in one room or floor, allowing firefighters to tackle flames while residents remain in their homes.
In Grenfell this didn't happen but the guidance remained even as combustible cladding on the outside of the building went up in flames.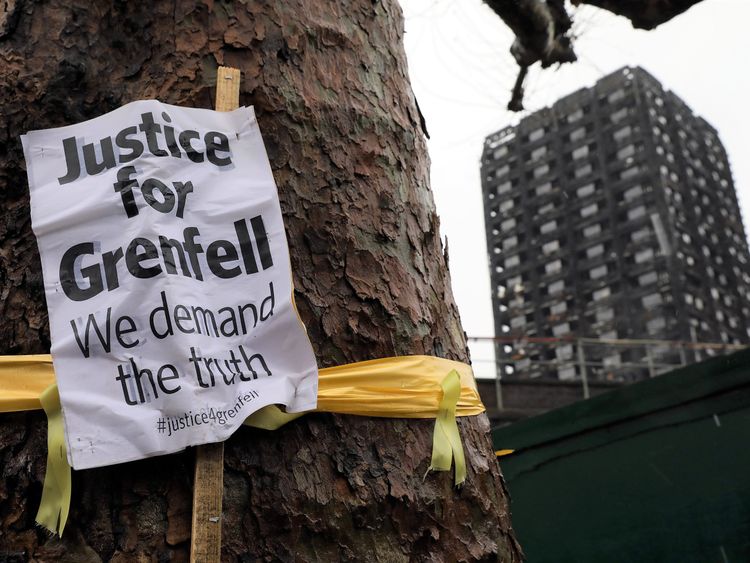 Dr Lane wrote that the "underlying assumptions of the building design" were "undermined" as the fire raged across the highly flammable facade of the building.
Later it rushed inside the tower through air vents and windows, turning rooms into furnaces and filling the stairwells of the building with smoke.
"This meant there was a total failure of the principles of stay put," she explained.
Counsel to the Inquiry Richard Millet QC said the findings prompted questions about the decision-making of the London Fire Brigade and the reasons the stay put policy was maintained.
They include whether the fire service had planned for the possibility that the blaze might not be contained; when commanders had realised that the fire would spread; and why stay put was not revoked earlier.
Dr Lane's report was one of five commissioned by the Grenfell Tower Inquiry, released on Monday as the second stage of the public hearing into the circumstances surrounding the fire began.
Many of her findings were echoed by Jose Toredo, who also suggested the spread of the fire into the stairwells may have been caused by fire doors being left ajar, rather than closing by themselves.
The second stage of the hearing, which follows nearly two weeks of testimony from the relatives of those killed, continues.